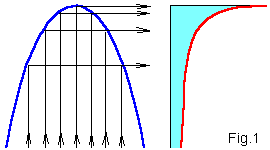 Fig.1 shows that caustics in distribution of points of chaotic orbits are generated by an extremum of a map. Therefore singularities (painted in the red) on the bifurcation diagram appear at images of the critical point fc on(0). Let us denote gn(c) = fcon(0), then
go(c) = 0, g1(c) = c, g2(c) = c2 + c, ...
The curves g0,1,...,6(c) are shown in Fig.2.