REVIEWS

Book Reviews


From: Vol. 3 May 2001 p. 6-7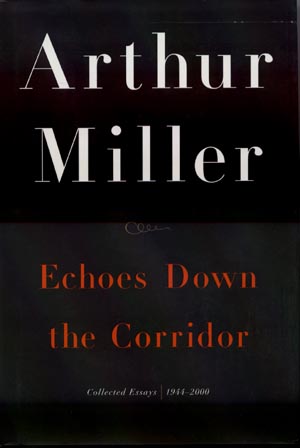 Steven R. Centola, ed. Arthur Miller. Echoes Down the Corridor. New York: Viking, 2000.
Review by Ana Lúcia Moura Nouvais, UniSant' Ann
In his preface to Echoes Down the Corridor: Collected Essays, 1944-2000, edited by Steve Centola, Arthur Miller emphasizes in the first paragraphs his astonishment about his involvement with the political life expressed in his past essays. Although it seems a surprising factor for him, it does not surprise the reader of the audience who is familiar with Miller's works. Beforehand, we should take into consideration the title of this book, a reference taken from the epilogue of The Crucible, one of his most famous plays, deeply connected to the intent to express a political point of view against the predominant hysteria in two historical events: the witch-hunt in Salem, Massachusetts, in 1692 and the witch-hunt stimulated by the Senator Joseph McCarthy in the 1950s.
Taking an overview in Miller's works, it is possible to detect a set of themes evoked and reelaborated in his fiction, critical essays and drama, all of which reveals the author's concern about incorporating in his creation process a discussion that implies the consciousness of social and political structures. Miller's autobiography, Timebends, published for the first time in 1987, reveals the procedure adopted by the author in recollecting his own past, exposing memories and reflections about his career, interwoven with historical events. This procedure shows that, for Miller, his own life is highly associated with his own work experience. A similar structure can be noticed in Echoes Down the Corridor. The first essays "A Boy Grew in Brooklyn" and "University of Michigan" focus on aspects about Miller´s childhood and his impressions about the University of Michigan, when he studied there. These personal impressions were set on a larger dimension: how he experienced his interaction with foreign people in Brooklyn when he was a child and mainly how he had been introduced at that time to the Depression Age, a recurrent historical episode presented in Death of a Salesman, another well-known play by Arthur Miller. The way Miller thinks about his time as a student at the University of Michigan indicates another level of discussion: the profile and perspectives of the students of his generation compared with University of Michigan's students today.
The description of some past events and their effect on current days can be understood as a kind of "echo" that extends itself through time. One of the "echoes" that hasn't faded in the air, according to Miller's point of view, is the impact of World War II, of Nazism on mankind, as a legacy of an unsolved sense of guilt. The essays "The Nazi Trials and the German Heart," "Guilt and Incident at Vichy," and "The Face in the Mirror: Anti-Semitism Then and Now" express the author's criticism toward the overwhelming terror spread by Nazism. The second and third of these essays are related to the play Incident at Vichy, written by Arthur Miller in 1965 and the novel Focus published in 1945. These essays trace considerations about the questions that underlie the structure of those works. They share a kind of growing need of getting conscious of the injustice often manifested in reality. In these two works by Miller, the protagonists move through transformations in their attitudes as they develop their consciousness about the unfair events which occurred during World War II. This process of getting conscious of the historical events, of the continuous injustice, inequality, and disaster predominant in almost every society through time, is asserted throughout the book as a vital need.
Although the essays collected in this book present a variety of themes and were written from 1944 to 2000, many of them deal with a comparison between the context of a specific event in the past and its meaning today. This can be especially noticed in the essays dedicated to his plays — "Salesman at Fifty" and "The Crucible in History." These essays have in common the author's emphasis on the impact of the past upon the present that has not dissolved, but somehow kept its trace and mark on present times. The essay regarding the fifty-year anniversary of the play Death of a Salesman contains details of the process of creation of the play and the author's observations on the Chinese production in 1983. "The Crucible in History" reinforces and fulfills the main intent of Arthur Miller to expose and defend his own point of view in an open and passionate way, not only presenting arguments but also appealing to the reader to be aware of the seriousness of such discussion. "The Crucible in History" recovers and clears up all the discontentment of Miller before the episode of McCarthyism, through his experience in researching the Salem trials and being interrogated by the Un-American Activities Committee. In this essay, the author also establishes connections between his play and its impact when put on stage abroad in places like China, Russia, South Africa, and South America--countries that share the experience of endured dictatorships and a terrifying process of persecution.
These essays in Echoes Down the Corridor contain many other relevant aspects in addition to the few selected for this review. Throughout, Arthur Miller states his ideas and positions about his own experience or about an historical event which denotes a flow of consciousness, a deep reflection about past and present times juxtaposed to reveal some of their resembling features. The present events that contain something that originated from a prolonging effect of the past carry out the "echo" of that past, and as an "echo" one cannot clearly understand what it is being said; one can only have the certitude that it is in fact an "echo."

From: Vol. 3 May 2001 p. 12
Stefani Koorey. Arthur Miller's Life and Literature: An Annotated and Comprehensive Guide. Boston: Scarecrow Press, 2000.
Review by Peter Hays, University of California, Davis.
Koorey's book is invaluable. As its title indicates, it is an exhaustive, annotated bibliographic guide to research printed in English on Arthur Miller. Its table of contents indicates its thoroughness: after a chronology, Koorey, for primary works, lists all stage plays, screenplays, teleplays and smaller dramatic works, then radio plays and unpublished works, fiction, and poetry; under nonfiction, she separately catalogs books, forewords and introductions, essays, speeches, letters, statements (brief comments in others' works), and even blurbs for others' books. She also catalogs interviews in print and in electronic media, as well as in manuscripts, correspondence, recordings, photographic and miscellaneous collections.
For secondary works, her book lists other, prior bibliographies and checklists, dissertations, and biographical articles, essays, and profiles (arranged chronologically, but also indexed). Then it catalogs critical works that deal with Miller in general: books, essays in books, essays in journals and magazines, essays in newspapers; and brief mentions. Next it lists each play, followed by the same breakdown of critical studies: books, essays, reviews (Broadway, London, and regional), as well as commentary on film, radio, and television plays, fiction and non-fiction, and even unpublished conference papers on Miller. (One omission here: the Prince William Sound Community College Fourth Annual Theatre Conference in August 1996, which celebrated Miller, and which he attended). Next, Koorey provides an list of media sources: a filmography of Miller's film and television plays (when produced, starring whom), documentaries and tributes, sound recordings, and internet and CD-ROM sources. What is most amazing is that the annotations prove that she has seen most of these items noted in her book and summarizes their contents, a monumental task (as her introduction indicates). And finally, Koorey includes an appendix of premieres (US and London), dates, theaters, actors and directors, as well as the list of sources she has consulted, followed by two indices, one of names, one of titles and subjects.
Every college library and every researcher of the works of Arthur Miller should have this book. It's an incredible compendium and an extremely valuable resource.

From: Vol. 3 May 2001 p. 12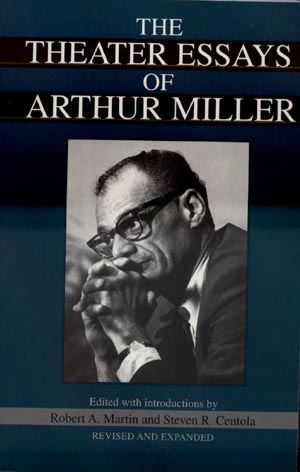 Robert A. Martin and Steven R. Centola, eds. The Theater Essays of Arthur Miller, Revised and expanded.
New York: Da Capo Press, 1996.
Review by Frank Bergmann, Utica College of Syracuse University.
Reading the revised and expanded edition of Theater Essays is rather like meeting an old friend after many years: he looks a little different and is a little more portly--by nearly fifty percent, we are told--but is still the same good guy. Would a slimmer New Theater Essays have been preferable? Though there is some really good stuff among the new pieces, the new edition's chief virtue seems to me to lie in making the older gems readily available again, the likes of "Tragedy and the Common Man," "On Social Plays," "The Family in Modern Drama," and the unforgettable "The Shadows of the Gods."
The additions to this new edition include an expanded and updated literary chronology. There are two new essay sections, with seven and eleven selections; thirteen additions to the cast lists; and the bibliography is carried forward to 1996 from 1977 but also fills out the earlier years and adds useful bits of information, including TV, videos, and CD-Roms. Steven Centola's "Introduction to the Expanded Edition" crisply analyzes each new essay selection, but I am a little unhappy with his Lomanesque conclusion regarding "the tremendous talents of this outstanding American playwright": to my mind, Miller is not in need of being hawked.
So has our old friend changed except getting older? In 1972, Miller writes about the French Crucible movie: "I don't think it is a good idea as a general rule to try to make movies of plays because the play is based primarily on what words can make true, while the movie is our most directly dream-based art and dreams are mostly mute" (365). Yet he writes the screenplay for the 1996 Hytner/Day-Lewis/Ryder Crucible! Early misgivings about Broadway have turned to full-fledged lamentations by the time of the 1985 Roudané interview, and even though New York has generally treated Miller with respect, Salesman simply isn't The Lion King, and so it doesn't really matter that there were fifty-two German productions of Miller plays in one recent year (just where did I read that Hitler's Germans might not have proved quite so villainous had they had some Disney with their Goethe and Schiller?).
Miller has not stopped writing since 1996, which is why some new theater essays have found their way into Centola's edition of Miller's Echoes Down the Corridor: Collected Essays 1944-2000 (New York: Viking, 2000), though Centola might have pointed out that "Notes on Realism" in Echoes is a close rewrite of "About Theater Language" from the revised Theater Essays. Miller himself writes that the focus of Echoes is politics, but since, for him, politics and theater are inseparable, we may look forward to having, some day, all his essays in one great big volume.
What stays with me after all the wisdom and the heartache and the chuckles is admiration for Miller's sense of the ending. The man who closes the 1959 "On Adaptations" by: "The integrity of a masterpiece is at least equal to that of a can of beans" (217), and in 1993 calls Broadway theater "a cripple looking for a crutch" (525). Also a little change in Hamlet: the 1958 "the rest is silence" (194) becomes the 1990 "The rest is gossip" (513).
Truly, Arthur Miller has a way with words, and therefore his way with us.

From: Vol. 3 May 2001 p. 13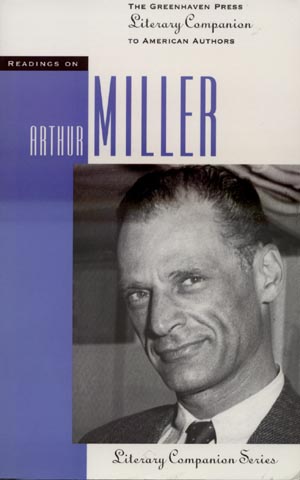 Thomas Siebold, ed. Readings on Arthur Miller. San Diego: The Greenhaven Press, 1997.
Review by Harry Harder, University of Wisconsin at Eau Claire
The Literary Companion Series of the Greenhaven Press is designed for young adults with the goal of "provid[ing] an engaging and comprehensive introduction to literary analysis and criticism." While the items included in this particular companion are certainly engaging and would serve in a general way to introduce the uninitiated reader to a study of Arthur Miller, they are not, in my opinion, "comprehensive." For example, fourteen of the twenty-one items are from the 1950s and 60s, and four of the five articles on Death of a Salesman are from the 1960s. It would be important for anyone using this collection to either point out or become familiar with the historical setting of not only the plays but the material written about them and Miller. It is also noteworthy that none of the items focuses primarily on the major theatrical and cinematic productions of Miller's plays, but deals primarily with themes, characterizations, style, and dramatic techniques.
With that said, this collection could, in a number of ways, be a valuable tool in a course on Miller or major American playwrights. First, the brief but very informative biography at the beginning of the book, and the chronology and list of Miller's works that end it give any reader an excellent factual basis for starting research on Miller. The biography, however, goes only to 1993, leaving a gap that the reader or teacher needs to fill in. Chapters in the book cover the background to Miller's plays, including literary influences and the playwright's run-in with the House Un-American Activities Committee; themes in the plays; extensive criticism and analysis of Death of a Salesman and The Crucible, and, finally discussions of several non-dramatic works. An interview with Miller from 1990, an article (from 1959) by a close friend on Miller's creative process, and a speech by Miller on literary influences on his work follow the biography and give the reader a real sense of hearing Miller's voice and beginning to understand what has driven him as a dramatist. In the speech, given in 1958, Miller asserts his belief "that you could [not] tell about a man without telling about the world he was living in, what he did for a living, what he was like not only at home or in bed but on the job." And Miller makes it clear that Ibsen's "problem plays" opened him to an understanding of what he saw as the true reason for writing: "because other people needed news of the inner world," and if they did not get that news, "they would go mad with the chaos of their lives."
The chapters dealing with the two major plays include both positive and negative comments and evaluations, a good mix for students beginning the study of a major writer. And the essays are quite varied in style and level of difficulty. For example, Harold Clurman's article on Willy Loman, although brief, is challenging in its language and provocative in some of its ideas--a good article to use for class discussion on the role of the critic in literary studies. Some of the other items on the play are more straight-forwardly informative and less argumentative, again a good mix. Since this collection is meant to be used to introduce Miller, the emphasis on what most critics would consider his two major plays is understandable, and, of course, anyone using this text could easily supplement it with material or comments on, for example, After the Fall and The Price.
Two features of this collection deserve special mention. Each item in all the chapters is headed with a brief summary of that item so that the reader may determine which articles to read in pursuit of his or her interest. Second, most of the articles include an insert, put there by the editor, that illuminates or illustrates some point made in the article. For example, in an article on Miller's writing process, the editor has inserted a comment by Miller about what he thinks of the critics: "If I had listened to the critics I'd have died a drunk in the gutter." It's our good fortune that Miller did not listen to the critics, but it is also helpful to have a collection like this (including articles by a number of critics) to help us, as both students and teachers, to think about and discuss Arthur Miller's very significant contributions to the American theater.

From: Vol. 3 May 2001 p. 14
Thomas Siebold, ed. Readings on "Death of a Salesman." San Diego: Greenhaven Press, 1998.
Review by Carlos Campo, Community College of Southern Nevada
Even before the Table of Contents in The Greenhaven Press's recent Readings on "Death of a Salesman," we have an entire page dedicated to the following quote by Miller: "Salesman is absurdly simple! It's about a salesman and it's his last day on earth." Obviously, this quote serves as an ironic preface to the 150 pages that follow, pages that illustrate the complexity of a play that is often called simple, but rarely simplistic.
The text's Foreword sets forth the mission of the Literary Series: "To present literary criticism in a compelling and accessible format" (10). While the Salesman edition is less than compelling at times, it is accessible throughout and provides students with a good tool for research and personal study. The text contains a short introduction and a solid biographical section, followed by sixteen essays, a chronology, and selective bibliography. The essays are neatly divided into three "Chapters," which focus on "Themes," "Willy Loman," and "Relationships in Death of a Salesman."
Editor Thomas Siebold has included work from most of the authors that are synonymous with Miller criticism: Dennis Welland, Sheila Huftel, Neil Carson, Bernard Dukore, Edward Murray and Ronald Hayman. Chapter 1: "Themes" is the most in depth and strongest of the three, blending diverse perspectives of the play that include Miller's own musings, Expressionism, Marxism, Consumerism, and Oedipal themes, among others. There are several fine pieces here, including the excerpt from Murray, who deftly debunks criticism that attacks Miller's perceived attempt to "answer the unanswerable." As Murray notes, "Critics who assault Salesman rarely reveal where they stand; they seem to suggest that the answer has been found--perhaps they themselves have the answer--but that Miller, through sheer stupidity or perversity, has not provided the answer" (37). Welland's comments are insightful as well; he not only refutes Eric Bentley and Eleanor Clark's insistence on the Marxist aim of the play, but also provides an interesting evaluation of Willy and Charley's relationship. Brian Parker's focus on Expressionism in the play is quite trenchant, especially his comments on staging elements, including Jo Mielziner's set. Parker's note that Willy's father's flute playing has "degenerated" in the modern world to Willy and Biff's "unbusinesslike habit of whistling in elevators" (69), and even Howard and his children whistling on the tape recorder is fascinating.
Siebold has the confidence--or audacity--to include Daniel Schneider's comments regarding the "Oedipal Theme" in the play, an essay that Miller has alluded to several times in seeming disdain for the mention of the theft of Bill Oliver's fountain pen representing a phallic symbol. While that single assertion of Schneider's is rather notorious as a "critical stretch," the essay is quite strong overall, despite the fact that he is at times given to hyperbole. Solid work from Jacobsen, Wilson, and Spindler round out the chapter.
Chapter 2: "Willy Loman" is an uneven section, featuring some of the collection's best and weakest essays. Neil Carson's comments on the "Father/Son Relationships in the Play" are excellent, as he drives home the point that "The quintessential boy-man, Willy is the eternal adolescent arrested at an early stage of development and because of it unable to help his own son to a healthy maturity" (89). Thomas Porter's discussion of "Willy Loman and the American Dream" clearly describes that Salesman is "an anti-myth, the rags-to-riches formula in reverse so that it becomes the story of a failure in terms of success, or better, the story of the failure of the success myth" (109). Nada Zeineddine tries to point out "Willy Loman's Illusions," but her essay lacks a clear focus and is often reduced to summary. John Shockey's essay, "A Comparison of Ronald Reagan and Willy Loman" is a thinly-veiled political criticism of Reagan, which adds little to our understanding of Mr. Reagan or the play.
Chapter 3: "Relationships" includes four essays, with Kay Stanton's "Women in Death of a Salesman" the standout. Any discussion that does not focus solely on the men in the play is refreshing, yet Stanton understands a crucial element of the play when she writes, "Careful analysis reveals that the American Dream as presented in Death of a Salesman is male-oriented, but it requires unacknowledged dependence upon women as well as women's subjugation and exploitation" (131). Sheila Huftel's excerpt is quite fine; she elucidates the visceral qualities of the play, concluding that "As far as possible in Miller the intangible must be made tangible" (143). The selection from Dukore is a bit superficial, though perhaps useful to a first-time reader. Siebold's extract from Hayman is simply too short, but includes a first-rate observation of Willy's failure in the infamous scene from Boston: "Willy has hidden The Woman in the bathroom and he has every chance of getting rid of Biff before he comes out, but characteristically, after telling him to go and wait downstairs, in his giggling admiration of the boy, he encourages him to repeat an imitation he has done of a schoolmaster" (127).
Siebold adds a nice touch by including excerpts from Miller's autobiography Timebends, a choice that he could have exploited to further advantage. Siebold should expand the "For Further Research" section; it is clearly limited, even for an introductory text. Are there voices missing here? Surely, but one never knows the restraints faced by the editing team; there were many, undoubtedly. What emerges is a highly readable, well edited text, which will serve introductory students well. It seems that the editorial team's overall hope, "that young adult readers will find these anthologies to be true companions in their study of literature" is realized in this text.

From: Vol. 7 June 2003 p. 13-14
"Arthur Miller" in the Dictionary of Literary Biography (Vol. 226).
Review by Carlos Campo, Community College of Southern Nevada
The latest volume of the Dictionary of Literary Biography (DLB 266) is entitled Twentieth-Century American Dramatists, and is the fourth in a series that began in 1981 with volume seven. Christopher J. Wheatley edits this edition, as he has the three previous in the series, in 2000 (volume 228), and in 2002 (volume 248). The DLB Advisory Board describes their purpose as "to make literature and its creators better understood and more accessible to students and the reading public, while satisfying the needs of teachers and researchers." The entries are summed up as "career biographies, tracing the development of the author's canon and the evolution of his [sic?] reputation" (xiii).
The subject that dominates Wheatley's introduction is the literary "canon," which he defines as "works that are typically regarded as representing the enduring examples of aesthetic and cultural achievement" (xv). Wheatley relates that the first series editor, John MacNicholas, implied that only O'Neill, Wilder, Williams and Albee should be considered canonical American dramatists. He further comments that "If you asked an Irish or Polish scholar of American literature in the early twenty-first century who the canonical American playwrights are, he or she would probably respond O'Neill, Arthur Miller, Williams, probably Albee, and maybe Wilder" (xvi). Wheatley makes an important point about "shifting critical reputations" affecting what is available to teach, and furthermore, that what is taught, of course, is considered canonical. Wheatley recounts a recent review of Albee's Tiny Alice which deemed the play "pretentious," and he comments that "An unknown playwright judged to be pretentious would not be produced" (xviii).
Wheatley concludes his introduction by emphasizing how difficult it is to fully delineate an "official" American literary canon: "Although there are no formal characteristics that sum up the American canon, there are continuities. Most of the best plays tend to be examples of domestic realism: O'Neill's Long Day's Journey into Night, Miller's The Crucible, Williams's A Streetcar Named Desire, and Albee's Who's Afraid of Virginia Woolf? are some examples" (xix). It is impossible to miss the fact that Wheatley gives Miller short shrift in his introduction; by replacing Death of a Salesman (surely the most canonized American play of all) with The Crucible, he reinforces his iconoclastic view of Miller and his plays. Miller was not included in the second or third series, either, appearing for the first time in this volume.
The volume features twenty-nine (!) playwrights, from Edward Albee to Elizabeth Wong. Albee and Miller are clearly the "most likely to be canonized" here, with Albee's twenty-four pages of text surpassed only slightly by Miller's twenty-five. Albee's biographer, Lincoln Konkle, enters the canonical fray with: "Scholars have made the case that Albee, having sustained a career in the American theater for more than six decades, has joined Williams as a serious challenger to O'Neill's status as the great American playwright. Comprising more than twenty-five plays, his body of work is as extensive as Williams's, as varied in subject and form as O'Neill's, as experimental as Wilder's, and as reflective on American society as Miller's" (5). Konkle later comments that Albee's plays are "almost certainly the most intellectual of those by the major American playwrights" (26).
Steven Marino was given the daunting task of writing Arthur Miller's entry, and he begins with a terse sentence which sums up his view of Miller's reputation: "Arthur Miller is one of the major dramatists of the twentieth century." Marino's opening line is emblematic of his work here overall; he allows the reader's opinion of Miller's literary contribution to grow out of the body of writing rather than impose his perspective on the reader. In addition, Marino never seems to overwrite, shunning hyperbole over carefully chosen prose that fits his task like a favorite sweater: comfortable, familiar, classic. Marino closes his opening paragraph with, "Miller clearly ranks with the other truly great figures of American drama such as Eugene O'Neill, Tennessee Williams, and Edward Albee" (188).
Marino then moves on to trace Miller's life and literature, inextricably bound as they are, commenting only once more on Miller's literary stature in his closing phrase: "Arthur Miller is continuing the pace that has made him one of the major figures in American theater" (206). The constraints of DLB's format and the prolific nature of Miller's career make Marino's assignment difficult indeed, as he is forced to cover a wide range of plays and the events that fueled them. As one might expect, Marino calls Death of a Salesman Miller's "masterpiece," and then goes on to discuss the play in the subsequent thirteen paragraphs (The Crucible gets seven, Broken Glass six). While the play's critical reception and major themes are thoroughly discussed, Marino also takes time to nicely cover many of the play's other elements, including Elia Kazan's contribution and Jo Mielziner's stunning set. Marino moves from life to "lit." seamlessly, recounting Miller's writing of the play in his ten-by-twelve cabin as he conjures the name Loman and the play's first two lines, "'Willy' and 'It's alright. I came back.'"
There is a quiet, but unmistakable confidence in Marino's writing, a sure-handedness that undoubtedly springs from a lifetime of interest in Miller and diligent background study. He covers The Price with the same aplomb as The American Clock and The Last Yankee; plays that even some Miller aficionados might find puzzling. Miller's penchant for all things political is a prominent feature of the entry, as Marino details Miller's active political life and its clear affect on his drama. Marino concludes the piece by relating Miller's relentless artistic activity, from the publication of Echoes Down the Corridor, a collection of non-theater essays to the August 2002 premiere of his latest play, Resurrection Blues.
Miller's section also includes eight photos and Playbills for View and The Price. DLB's illustration policy reflects its concern with "the iconography of literature," and icons such as Marilyn Monroe, Lee J. Cobb, and Miller himself grace the pages here. The Price's Playbill is especially reflective of its time, as a terrific photo of the actors engaged in a scene is flanked by a prominent ad for Kentucky bourbon: "Old Grand-Dad is waiting for you in the bar." A massive list of further readings concludes the entry, with exhaustive sections entitled "Interviews," "Bibliographies," "References," and "Papers," respectively.
Steve Marino's work here clearly indicates that he was a fine choice to author this important reference work, which provides a reliable and comprehensive overview of Miller's life and work. While one would expect to see Miller in a subsequent volume in this series, Marino's yeoman effort will surely stand as a worthy testament of Miller's unmistakable contribution to American letters.

From: Vol. 7 June 2003 p. 7
Words at War: World War II Era Radio Drama and the Postwar Broadcasting Inductry Blacklist by
Howard Blue. New York: Scarecrow Press, 2002.
Blue's book discusses the role of Arthur Miller's radio dramas, alongside sixteen other progressive radio dramatists, and a number of the actors involved during this period of assistance towards the World War II effort. The book also discusses the coalition of right-wing forces that attacked Miller and his colleagues and drove many of them from radio. Radio dramatist Norman Corwin calls the book, ". . . masterly . . . . Blue stands with Barnouw and Dunning, and it is high rank indeed." Paul Buhle of Brown University (author of books including Popular Culture in America) states, "This may well be the best book on American radio ever written." Check <www.howardblue.com> for more details. For further information including how to purchase a copy at the author's discounted price, contact Howard Blue via the internet at: <Khovard@Juno.com>. Or mail: Howard Blue, 1951 Valentines Road, Westbury NY 11590.

From: Vol. 8 December 2003 p. 10-11
Arthur Miller--His Life and Work by Martin Gottfried. Da Capo Press, 2003. 446 pp.
Review by Will Smith, Drew University.
Author of the most comprehensive Miller biography to date, Martin Gottfried is remarkably candid in his introduction about the immediate weakness of his work. "Arthur Miller decided not to cooperate with the writing of this biography when he realized that it would deal with not only his work but his life" (x). Circumventing the uncooperative primary source with whom he had worked amicably before, Gottfried sought to validate his conviction that "There are…more than theatrical reasons for telling this life story" (x). Certainly plenty has been written about Miller's work, much of it by Miller himself. Gottfried labels Miller's 1987 autobiography Timebends "calculated," "selective," and "sometimes misleading" (x) and challenges its accuracy and honesty throughout this book. But according to Gottfried, "Arthur Miller's notion of a biography was a book about his plays" (ix). Over the course of his 446 pages, Gottfried rather successfully finds the man beneath the plays by attempting to find the man in the plays, ironically validating Miller's perception that an analysis of his work is a biography of him.
Miller's reluctance to reveal himself to Gottfried scars the work, repeatedly drawing attention to Gottfried's frustration with his subject. Actor Jason Robard's quip, "It's real difficult to get close to Arthur. He's always remote" (365), captures the Miller Gottfried chooses to present. Throughout, Gottfried labels Miller self-absorbed, self-analyzing, remote, moralistic, and emotionless--a man who approximates a smile only by tightening his cheek muscles. Gottfried offers some explanation for Miller's emotional distance, not the least of which is a dramatic fall from grace after the emasculation suffered by marrying and divorcing the most fantasized-about woman in America.
Perhaps playing to his audience, Gottfried devotes nearly 100 pages of his work to the unhappy life of Miller and Marilyn Monroe. At times sounding infatuated by the starlet himself, Gottfried writes at length about Monroe's life and career during her courtship and marriage with Miller, too frequently editorializing about her awe-inspiring beauty. Although Marilyn's inclusion in the work is essential, Gottfried's treatment of her and other subjects at times borders on the salacious. He reports when Marilyn learned she was pregnant with Miller's child (she would later miscarry) that she was "fearful that her many abortions had made it impossible for her to carry to term" (313). Additionally, he rather weakly suggests that when writing A View from the Bridge, Miller became aware of "incestuous impulses in his relationship with this beloved daughter [Jane]" (260), only to discount what he'd written a paragraph later, "The subject probably says more about Miller's relationship with himself than with his daughter" (260). He also needlessly repeats an account of Arthur's teenage experience with a prostitute. Finally, and perhaps most revealingly, Gottfried notes that Miller's first child with his third wife, photographer Inge Morath, a son Daniel, was a Down Syndrome baby whom the couple sent to an institution where he would later die, never spoken of, or visited by, his father.
The pedagogical nature of Gottfried's approach overrides any sensationalism that escapes the individual chapters. At times sounding like a Cliff's Notes companion to the body of Miller's work, he offers long plot summaries of each play and infuses them with relevant elements from Miller's biography. Most of these explorations are forgettable with a few notable exceptions. Gottfried does a particularly good job with All My Sons, The Crucible, Death of a Salesman, and After the Fall, expertly tracing character, script, and theme in each. He shows evidence of thorough research into early drafts of the major works, offering a variety of extricated lines for our consideration. The Salesman chapters are so strongly told that we root for Miller's success with the play as he overcomes difficulties with production, titling, and actor selection, and awaits the early newspaper reviews from opening night.
Another highlight from the work is Gottfried's sensitive and perceptive reading of Miller's complex relationship with director Elia Kazan. Gottfried melds a host of sources to piece together the extraordinary successes of the pair and detail their subsequent parting following Kazan's appearance in front of the HUAC. In particular, Gottfried makes a convincing quid pro quo case tying Miller's silence about Kazan directing On the Waterfront (a work strikingly similar to Miller's The Hook which he and Kazan had pitched to Hollywood only years before) to Kazan's withholding of Miller's name at his testimony in front of the HUAC.
Gottfried's book is exceptionally well-timed. Miller has just celebrated his eighty-eighth birthday (though the book awkwardly presents him in past tense), Kazan was recently given an Academy Award and died only months ago, and PBS has been running specials on the McCarthy Era almost regularly for months. Gottfried's conclusion supports the case that American interest in Arthur Miller may be at its highest since the 1950s. Though Gottfried does not provide the American who knows Miller only as the author of The Crucible and the husband of Marilyn Monroe any new reasons to celebrate his life, seeing the playwright's works splayed across the page, one cannot help but acknowledge his unparalleled longevity in American drama.
Gottfried remarks that Miller, at 45, was considered an "American theatrical anachronism, with his . . . most produced and best-respected work--generally considered behind him" (308). Poignantly, Gottfried relays an account from 1968's Democratic National Convention where Miller looked out at the audience and remarked, "There was the American people . . . That's the audience I wish I had. They're not in my theater. And if they ever got into the theater, you would have something! You would have fever!" (384). Given that Miller so aptly captures the economic and social realities that Americans struggle under every day, there exists a painful irony in the fact that his best audiences reside overseas.
Gottfried presents Miller as a man looking to capture the human condition and in the process capture and understand himself. Reviewers of his later plays pilloried Miller for belaboring his biography in a way that they did not attack O'Neill and Williams. Gottfried identifies a complex group of factors that contributed to Miller's fall from American stardom including his emphasis on morality, adherence to theatrical realism when modernism came into fashion, and association with America's beauty, Marilyn Monroe. However, it is as likely that American audiences--the figurative sons and daughters of the HUAC that attempted to end Miller's career in the 1950s---have a limited appetite for introspection, self-flagellation, and brazen challenges to the American ideals so many of them unquestioningly hold so dear--the very elements that make Miller's life his work.

From: Vol. 9 June 2004 p. 17
Arthur Miller: Genius! The Artist and the Process by Bruce Glassman. Englewood Cliffs, NJ: Silver Burdett, 1990. 117pp.
Review by Susan C. W. Abbotson, Rhode Island College.
Considering the frequency with which both Death of a Salesman and The Crucible are taught in High Schools, it is only surprising that it took so long for someone to write a biography of Arthur Miller explicitly aimed at "juveniles." This is very readable, and written in a jaunty style that engages the reader, but there are troubling aspects which make me wonder if our juveniles might not deserve something better.
In eleven brief chapters, Bruce Glassman takes us from Miller's "Harlem Days," through to Danger Memory! offering an overview of Miller's life and career over this period. Clearly feeling a need to keep his younger audience interested, there are times when events become over-sensationalized, and Miller's life is presented as a series of coincidences and lucky chances much like that of David Beeves (for instance, do we really need to know that critic John Anderson died three weeks after advising Miller not to give up playwrighting?). Also, some of the potentially titillating aspects of Miller's life (such as his aborted singing career and, of course, Marilyn) are dwelt on too long.
More problematic are a series of misleading assertions; Miller's uncle, Manny Newman, becomes an unrelated neighbor from whom Miller once borrowed a hammer, misreading an aside from Timebends, working titles for Death of a Salesman become Death Comes to the Archbishop and Death and the Maiden (The Inside of his Head isn't even mentioned), Creation of the World and Other Business rather than "Some Kind of Love Story" is the play we are told which was inspired by the Reilly case, and there is an unnecessary implication that Miller only married Inge Morath because he got her pregnant! Such remarks color the veracity of the book as a whole. Glassman includes a number of quotes from Miller for which he offers no citation, so where these come from (and indeed other information on offer here), be it archival material, personal interview(s), or something else, is never indicated.
Miller's formative years are described as "unremarkable" (9), rather than the stereotypical artist's period of struggle and pain. Glassman strongly encourages his reader to view Miller's immediate family as the raw material for most of his characters, and declares that Miller's discovery of Marxism was to "greatly influence the rest of his life" (16), and The Crucible made Miller "a spokesman for the leftist cause" (65. Similarly blown out of proportion is Glassman's continuous insistence on Miller's perennial "uncertainty" as a writer; after Death of a Salesman, "[Miller] was struck with a sinking feeling that he would never find another thing about which to write. It was a feeling that would come and go in him for the rest of his life" (20). Telling us that "Miller was never able to walk away from the guilt he felt about his success" (41), further likens him to David Beeves, but comes across as facile.
The descriptions of the plays are potted, mostly a brief summary and broad strokes as to Miller's creative process, and the intended examination of common themes, usually a couple of sentences summing up a central overiding theme for each play—all get increasingly sketchy as we get into the 1970s and beyond. A bibliography of only six books, and not ones that have been carefully chosen is sadly inadequate, and the chronology, which offers social context by including major world events, is also sketchy regarding the production of later plays, making Miller's work look less produced than in fact it has been.
One positive to the book is the array of photographs included. There are plenty of pictures in each chapter to illustrate both Miller's work in the theater, changing family situation, and the general historical period under discussion (indeed the ratio of space devoted to photographs vs. text is around 3:5). There is also a splendid color picture portfolio in the center of the book with scenes from plays, posters/playbills, and candid shots of Miller I had not seen before. Although clearly more interested in Miller's ethical/political/psychological development than artistic (the book's title is also misleading), Glassman does include reference to most of Miller's work, even the Michigan plays, and some of his aborted efforts in the 1960s (despite the radio plays being dismissed in two words as "patriotic plays" without even naming any titles), so this study will at least expand its uninformed reader's knowledge a little, but it remains uncertain as to whether its advantages outweigh its faults.
The way Glassman makes such a big deal of Miller being unable to give a clear answer as to how he wrote such a good play as Death of a Salesman seems to purposefully set him up for a fall, suggesting that "genius can be just as arbitrary as failure" (53). We soon get the sense that Glassman views Miller's political involvement as more important in his later years than anything he has written. While outwardly objecting to what he considers the unjust unpopularity of Miller's work, Glassman seems to tacitly agree the work is unworthy of attention as he summarizes American Clock as "unconventional" (102), Playing for Time as "hard-minded" (106), Archbishop's Ceiling as "highly intellectual" and "too sophisticated" (106), and the earlier one-acts as "hard to understand, with hidden meanings and vague allusions to seemingly unrelated events" (107). Of the later plays, only "Clara" seems to meet with approval. For all Glassman opines about Miller's future, his conclusion implies that he sees Miller's career in the theater as long dead.

From: Vol. 9 June 2004 p. 17-18
The Facts on File Companion to American Drama by Jackson R. Bryer and Mary C. Hartig Eds. New York: Facts on File, 2004. xiv; 562pp.
Review by Susan C. W. Abbotson, Rhode Island College.
Tired of going to the library to spend hours browsing the reference shelves or plowing through mostly irrelevant sites on the internet to find the salient details on American dramatists and their plays? Want an accurate, detailed reference guide to answer all those niggling questions and dates about who did what, when, where and why? Wait no more, as husband and wife team, Jackson Bryer and Mary Hartig have put considerable time and effort into providing us with just the guide we need. Covering American drama from its humble beginnings through to the twenty-first century there are entries here on all of the major playwrights, movements, and individual plays you've ever heard of (and some which may just be new). Great efforts have been made to reflect both the entire span of American drama as well as its sheer diversity.
Bryer and Hartig allow us to realize that American drama did not just spring to life with O'Neill, but has been developing since the eighteenth century. They outline this truth succinctly and with clarity in their introduction, and then embellish it with numerous entries on key plays and playwrights from the early years (from Thomas Godfrey and Royall Tyler through to Augustin Daly and James Herne). As they explain, "While some of these earlier plays may be of uncertain literary and theatrical value," they remain, "stepping stones to the undeniably greater works that came after them" (vi).
Quoting several misguided critics, who have long ignored the vibrancy of American drama, and commenting on the irony that these same plays and dramatists have often enjoyed a better reputation in Europe than on their own native soil, Bryer and Hartig point out that "American drama has often been regarded as the poor stepchild in the family of American literature" (v); this whole book is testament to the obtuseness of such a belief. Bryer and Hartig clearly feel American drama has been and continues to be an exciting arena of ethical inquiry and innovation, as well as cultural, social and political interest. It is supported by a magnitude of theaters across America (more than one hundred professional and semi-professional producing companies in New York City alone, and at least fifty each in cities like Chicago and Washington DC), which collectively belie the insignificance of American drama, and assure its continued growth in the future.
Obviously, Arthur Miller is well represented, with a succinct two page bibliography and entries on seven of his major plays (about the same amount given to contemporaries such as Edward Albee, Sam Shepard and August Wilson). Only Eugene O'Neill and Tennessee Williams take up more space, but the lengthy three page entry on Death of a Salesman balances that out, as most entries on plays only take up a page or less. Miller's entry covers his life and works from his Depression era beginnings through to Resurrection Blues. My only complaint would be the surprising omission from the bibliography of Stephani Koorey's invaluable annotated bibliography Arthur Miller's Life and Literature (2002), a far more detailed and up-to-date guide than John Ferres's Arthur Miller: A Reference Guide from 1979, and no mention of Terry Otten's The Temptation of Innocence in the Dramas of Arthur Miller (2002), or Stephen Marino's A Language Study of Arthur Miller's Plays (2002), both excellent studies that, again, cover far more than some of those early studies from the 1960s and 1970s which are included.
While many of the entries have been written by the book's editors, a number have also been provided by an array of evidently knowlegable scholars (87 in all). The book also contains useful appendixes listing the winners of various major drama prizes, and a general bibliography for American drama which supplements the bibliographies on individual plays and playwrights throughout the book.

From: Vol. 11 June 2005 p. 14-15

Arthur Miller: A Critical Study by Christopher Bigsby. Cambridge: Cambridge University Press, 2005. x; 514pp.
Reviewed by June Schlueter, Lafayette College.

Arthur Miller: A Critical Study may not be a Festschrift for the playwright, but the coincidence of its publication and Miller's death is fortuitous. Indeed, Miller might not have appreciated essays by diverse hands so much as this volume, which pulls together the many strands of Miller's life and career to present what will surely be the definitive tribute to America's foremost playwright.
Nor is anyone better positioned to have written this critical study than Christopher Bigsby, who teaches at the University of East Anglia, home of the Arthur Miller Centre; who was responsible for the BBC radio broadcast of The Golden Years in 1987; who brokered the love affair that Britain had with Miller in his later years, including a part of the gala eightieth birthday celebration in 1995; who knew Miller personally and interviewed him frequently; and who publishes widely and perceptively on American and British theater.
Bigsby has published on Miller before--most notably File on Miller (Methuen, 1988), (ed.) Arthur Miller and Company (Methuen, 1990), (ed.) The Portable Arthur Miller (Penguin, 1995), and (ed.) The Cambridge Companion to Arthur Miller (Cambridge University Press, 1977). But none of his projects, nor those of any other scholar, has been this extensive. Arthur Miller: A Critical Study is a compendium of information, drawn from a range of resources, and a seasoned sequence of judgments on the plays and the man. It follows the work chronologically, from the Michigan plays of the 1930s through Finishing the Picture (2004), documenting and assessing a 68-year career that was still in motion when Miller died in 2005. In interspersed chapters, Bigsby engages larger issues--"Arthur Miller: Time-Traveller," "Tragedy," "The Shearing Point," "Fiction," and "Arthur Miller as a Jewish Writer"--and in brief narratives that serve as postscripts to his discussions, he provides information on production.
Even Bigsby's brief introduction reveals his depth of understanding of Miller both as a person and a playwright. Indeed, his examination of materials in the Harry Ransom Humanities Research Center at the University of Texas at Austin, the University of Michigan, and the Billy Rose Theatre Collection at the Library of the Performing Arts, Lincoln Center; of typescripts provided by Miller; and of rehearsal materials have yielded discoveries and insights. In his discussion of the Michigan plays, for example, Bigsby takes us through three versions of Miller's variously titled first effort, which won him the University's Hopwood Award, and he identifies another wartime play, Boro Hall Nocturne (1942), previously unknown. Bigsby is as conversant with the never produced Half-Bridge (written 1940-43 and "over-stuffed with plots" [34]) as he is with the widely known Death of a Salesman (1949); he offers a fine chapter on the radio plays and insightful analyses of the late 20th- and early 21st-century writings, including Finishing the Picture, which Miller had begun in 1977-78 and returned to in 2003-04. Even in chapters on the much analyzed plays--All My Sons, Death of a Salesman, The Crucible, and A View from the Bridge--he offers perceptive close readings, refreshed by notes on early drafts, some discarded, and revelations secured in conversations and interviews.
It is clear from his nearly 500 pages of commentary that Bigsby recognizes the coherence of the Miller canon, seeing in it the relentless reflection of a mind aware of unfolding events in the world and deeply concerned. Hence the imperative of individual action, the interplay of responsibility and guilt, and the constraints of contingency and destiny appear and reappear, mapping an individual quest for correspondence between his own moral positions and the world's. Marxism, Communism, Judaism all figure in what Bigsby styles "the corridors of Miller's work," which he aligns with care.
Bigsby explores Miller's preoccupations, with family, for example, particularly father/son, and with America. With Death of a Salesman, he sifts through the many interpretations Miller himself offered and settles on the Beijing notebook statement that "Death of a Salesman, really, is a love story between a man and his son, and in a crazy way between both of them and America" (102). Indeed, even at an advanced age, Miller did not stop exploring that relationship: in The Ride Down Mt. Morgan (1991), a play that Bigsby calls "a response to Reagan's America" (366), Lyman Felt undergoes (or undertakes) a crisis when he reaches the age at which his father died. Nor did Miller ever abandon the motif of the American dream. As Bigsby puts it in his discussion of Mt. Morgan, "Loman, the loser salesman of Death of a Salesman, has become Lyman, the salesman who believes he has found a way to win" (368-69). In numerous plays, right up through Resurrection Blues and Finishing the Picture, Miller's wish for an unconflicted, reconstructed, fair-minded America is plain. As he moves through each successive chapter, Bigsby braids the instant work with the ones before it, creating a critical frame within which the synchronicity of Miller's work becomes both visible and clear.
I have two quibbles with Bigsby's book, neither of them serious. One is that Bigsby only infrequently acknowledges the critical work of other scholars. Though in the privileged position of a retrospective on Miller's entire career, and though abundantly equipped with primary material, Bigsby seldom touches base with the considerable body of secondary literature on Miller, which could well have enhanced his own analyses. The second is that Bigsby might have included more of his own experience with Miller's plays in performance. Although the interstices of chapters collectively form a production record and he does speak of performance within the chapters, one wishes that a scholar who has been so engaged with theater had more frequently dipped into his own recollections of how individual productions responded to the text and how audiences, himself included, responded to the plays. Indeed, the newly established production archive at the Museum of Television and Radio in New York and Los Angeles about which Susan C. W. Abbotson writes in the June 2004 Newsletter promises a bright future for performance scholarship on Miller. Whatever its records yield, however, will only embellish Bigsby's study, which is, in its own right, a substantial piece of scholarship and an immense achievement.

Reviews by society members of the following (and more) coming soon: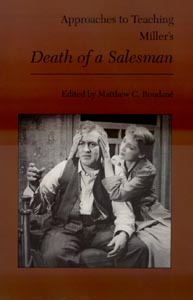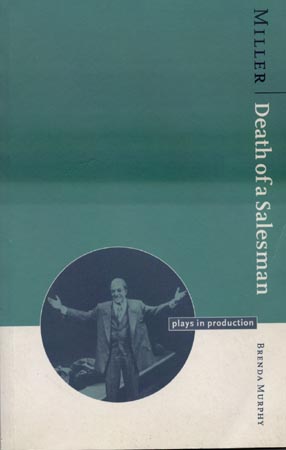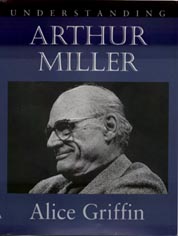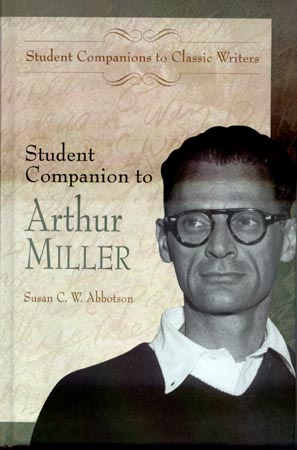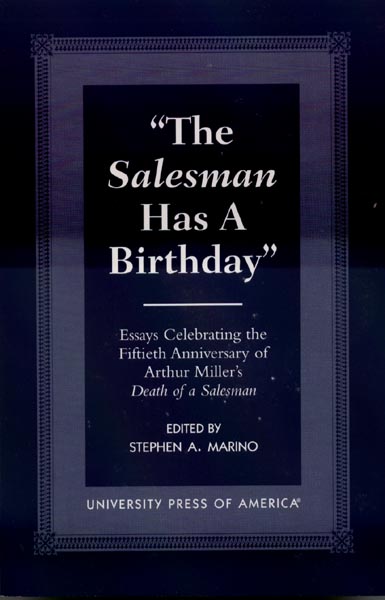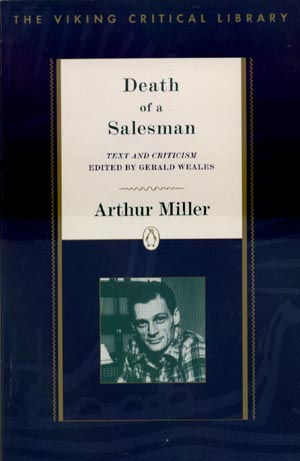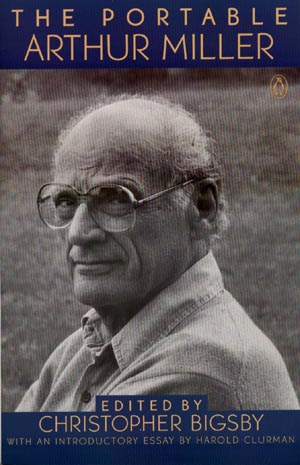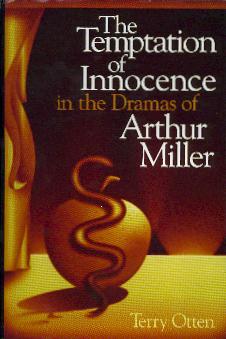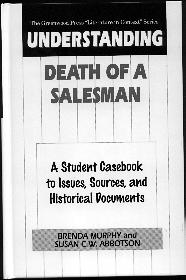 Play Reviews:
From: Vol. 3 May 2001 p. 8
"A View from the Bridge as Opera"
Review by Paul Schlueter and June Schlueter, Lafayette College
New operas, even those with scores by noted composers and librettos based on distinguished literary works, rarely seem to become part of the standard operatic repertoire. Doris Lessing's two works set as operas in collaboration with Philip Glass, for example, seem doomed to be curiosities that receive an initial production or two, then are never heard from again, as seems also to be the case with André Previn's setting of Tennessee Williams' A Streetcar Named Desire.
This does not, however, seem to be the fate that will occur with William Bolcom's distinguished operatic setting of Arthur Miller's A View from the Bridge, which received its premiere performances in October 1999 at the Lyric Opera of Chicago, the company that commissioned the work. To be sure, this production received far more advance publicity--as well as enthusiastic reviews--than has been true with many other contemporary works, but, in this case, the hype was completely justified. In all respects, View is an artistic success.
We were fortunate in being able to attend the first of View's nine over-subscribed performances at the 3,500-seat Civic Opera House, as well as an invitation-only press conference in which the principals--Miller included--discussed the work's genesis and production with an audience of critics from around the world. Though over the years we've attended many operatic events of both standard and new works, this was one of the more exciting productions we have experienced. Wholly aside from the book and score, the technical touches, using the talents of some of the theatre world's most celebrated talents, made this a remarkable event. Lyric, long one of America's more imaginative opera companies, had previously commissioned Bolcom's setting of Frank Norris' McTeague and Anthony Davis' Amistead, and though both were acclaimed, neither has had as major an impact as View.
Bolcom (b. 1938), who was awarded the Pulitzer Prize for Music in 1988 as well as Guggenheim, Rockefeller, and NEA grants, has written a number of other operas, including one based on the writings of William Blake, Songs of Innocence and Experience, and composed cycles for performers as varied as mezzo Marilyn Horne, cellist Yo-Yo Ma, and flutist James Galway. He is possibly best known for his ragtime performances and other theatrical settings; but as a student of such distinguished composers as Darius Milhaud and Olivier Messiaen, among others, he is surely conscious of the divergent directions modern music can take. Rather than taking the "minimalist" paths of Glass, John Adams, and others, however, Bolcom prefers an eclectic synthesis of American popular musical forms and traditions with major international influences. View, for example, includes such popular touches as doo-wop, blues, tango, and a slightly rockish version of the old standard tune "Paper Doll" as well as grandly orchestrated, dramatically accessible scenes.
Opera necessarily requires some leveling of characters and relationships because of the sheer necessity of communicating all experiences and emotions through music. Bolcom and his longtime collaborator, playwright-librettist Arnold Weinstein, focused on longshoreman Eddie Carbone and his family and friends but not at the cost of making them types, ethnic or otherwise; these individuals become subtly-shaded characters whose lives and feelings are richly moving. Noted soprano Catherine Malfitano as Beatrice, for example, is perfectly cast, as is resonant baritone Kim Josephson as Eddie and tenor Gregory Turay as illegal-alien Rodolpho. (Turay's high-tessitura singing of a lyrical "New York Lights" seems destined to become a standard by itself, and Marco's "I Sailed Away" by bass-baritone Mark McCrory is dramatically powerful.) Baritone Timothy Nolen is effective as lawyer Alfieri, and soprano Juliana Rambaldi is suitably vulnerable as Catherine.
Frank Galati is a remarkable stage director, as his extensive work with such theatre companies as Goodman and Steppenwolf, as well as Lyric, have long demonstrated. Dennis Russell Davies is a highly-regarded young conductor. Santo Loquasto, familiar as Woody Allen's favorite production designer for his films, is costume and set designer, and evocatively re-creates the Red Hook setting with angular, expressionistic touches of girders, including the brooding Brooklyn Bridge overseeing all that occurs on stage. Duane Schuler's lighting has won acclaim at the Met as well as in Europe, and in View he is subtly able to adapt lights and Wendall K. Harrington's grainy photographic projections to create changing emotional relationships among the characters. Donald Palumbo's excellent chorus serves nicely as a touch that Miller enthusiastically endorsed, as a Greek chorus commenting on the action.
In short, nothing in this production, which was four years in the planning, has been left to chance, and the result is a wholly satisfying artistic effort. Thematically, it becomes a modern musical version of the "force of destiny" that Verdi dramatized so memorably in the nineteenth century. It will be a force many others will be able to experience when New York's Metropolitan Opera tackles it in 2002.

From: Vol. 3 May 2001 p. 9
"The Crucible at Muhlenberg College: A Review"
Review by Paul Schlueter
It would be difficult to find a professional production of Arthur Miller's The Crucible, much less a college staging, more flawlessly produced than Muhlenberg College's short run that ends this afternoon. Indeed, if there were anything that would enhance this production, it would be additional performances that would enable reviews and word-of-mouth to bring in the audiences it deserves. The play is set in the Salem witch trials but written during, and clearly about, the infamous Joseph McCarthy-HUAC madness a half century ago. It remains eerily prophetic as civil liberties and individual conscience continue to be eroded for ideological orthodoxy and presumed national defense. Miller's protagonist in The Crucible, John Proctor, is the epitome of the playwright's ordinary but morally courageous hero in that he is willing to lay down his life, if need be, to preserve his integrity and name. Proctor's personal honor transcends mere expediency, and as played by Matt Kelley he is flawed yet morally superior to those determining his fate. Nor is his wife Elizabeth, played with quiet power by Kelly Howe, any less impressive in maintaining her dignity in the light of maliciously slanderous accusations by the promiscuous Abigail Williams, played superbly by Emily C. Abruzzi. Among Abigail's companions in their false accusations of witchcraft are Lisa Daly, Abby Mahone, and Candace Raio. Bit parts are equally strong, as with Nicole Shamice Lomax as the slave Tituba, Aileen Chumad as Rebecca Nurse, and J. Michael DeAngelis as Giles Corey. The ambitious judges (Robbie Saenz de Viteri and Gabriel L. Nathan) are more interested in procedures that prove guilt than in truth, just as is Parris, an arrogant clergyman (Jarad Mitchell Benn) who values greed and ambition, and all are played persuasively. Tyler Ryan Ault is powerful as the Rev. John Hale, summoned to investigate charges in the parish. Hale ultimately sees the injustice in the witch-hunt, but he is powerless to alter the momentum of accusations leading to the deaths of innocent people.
Francine Roussel, who was involved in the 1996 film version of the play, directs with unusually fine attention to ensemble movement and blocking, as well as to uniformly excellent delivery by her large cast. Indeed, about the only directorial reservation one can register is her gratuitous gallows shot at play's end, which somewhat dilutes Elizabeth Proctor's final lines. Technical details are also fine, notably Mildred Greene's accurate costumes and Dennis Parichy's lighting. Michael Schweikardt's set makes effective use of simple plank walls with doors and panels to create a bedroom, kitchen or courtroom. Paul E. Theisen, Jr., designed the sound, and Edgar A. DuPont served as technical director.
[This review ran Sunday, Feb. 25 2001 in THE EXPRESS-TIMES (Easton, PA) (reprinted by permission of the author)]

From: Vol. 7 June 2003 p. 9
"The Crucible at Syracuse Stage"
Review by Frank Bergmann, Utica College
Affiliated with Syracuse University, Syracuse Stage is the only equity theater in upstate New York; it has provided that region with--in the words of its anniversary slogan--"30 years of fabulousness." As part of the promotion for its February 19-March 22, 2003 run of The Crucible, the Stage distributed an interview with director Timothy Douglas in which he explains why the cast, except for a few parts, is African American like himself: "The primary thing is that The Crucible is a play about persecution and the response to that persecution. It is also a quintessentially American play, and I think that a response to persecution cannot come with any more authenticity than through the descendants of African slaves."
Now it could be argued that The Crucible is first of all a play about a man's integrity, and that in America no one can speak more authentically about persecution than the survivors of the Holocaust or their descendants or the descendants of the millions who were killed. The one overt connection with the issue of race in The Crucible is Tituba, and her response to it, so it seems to me, Miller has rendered clearly and empathically. Douglas promises the listeners (viewers?) that "[n]o matter how well they may think they know this play, they're going to hear new things."
I was hoping to be enlightened in regard to "the single error" of John Proctor's life: as John Winthrop reports in his Journal, James Britton and Mary Latham "were condemned to die for adultery" and executed. If even just faint echoes of that early Puritan rigor could still be heard in 1691, then Elizabeth's urging John to go and denounce Abigail takes on a whole other meaning, as does John's "I'll think on it." Let us remember that Danforth wants to know from Elizabeth: "To your own knowledge, has John Proctor ever committed the crime [my italics] of lechery?" A related problem for me has been John's responsibility--or more properly lack thereof--toward Abigail. Marcel Aymé put it this way: "Pursued by remorse for having committed adultery, he shows no regrets regarding his gravest shortcoming, that of having led astray a little soul who had been entrusted to him." Of course Miller adduces extenuating circumstances for John's betrayal of Elizabeth, namely the dynamic which Elizabeth eventually describes as "[i]t needs a cold wife to prompt lechery." However, Miller dismisses Abigail's case as "a whore's vengeance": the abused girl discredits herself by incredible overreaching, unleashing a public storm to right a private wrong.
But to the performance (March 21). Hale, Corey, and the Nurses were white actors. Abigail, Elizabeth, and Parris were light-skinned African Americans; John, Mary Warren, Putnam, and Danforth (yes!) were darker. Given this cast, I set aside Douglas's announced intentions in order not to get lost trying to figure out his racial calculus; I decided to consider the actors as characters in the play only rather than also as director's messengers. Judge Hathorne, Marshal Herrick, and Hopkins were dropped, with a new character with an authentic name, Willard, taking Herrick's place. Parris took over Hathorne's "Can you faint now?" shtik. I am not sure what the reasons for the changes were (I do not care about Hopkins, who makes the tiniest of cameo appearances in Miller's text), but I began to understand why Miller has so often inserted himself in casting and other aspects of production.
The rabbit stew scene which opens Act 2 was omitted. At the end of the play, the set did not provide a window whose bars Elizabeth is supposed to grip for support (and, in my opinion, restraint). The most severe change occurred with Hale, who was made into an old man. Conversely, Rebecca's bathetic "breakfast" line was kept. The set was spare and suitably uninviting, with clever lighting from below as well as from above. The costumes, especially those of the girls, were more colorful than the sumptuary laws would have permitted. There was some fine acting (Cynthia Addai-Robinson as Abigail, Rachel Leslie as Elizabeth, Tyrone Mitchell Henderson as Parris, Larry John Meyers as Hale, Jane Welch as Rebecca Nurse, and Malcolm Ingram as Giles Corey). Kim Sullivan (Danforth), however, inspired no fear, and Tamara E. Johnson's (Mary Warren) voice was thick, as was Ray Anthony Thomas's (John Proctor), the latter becoming nearly unintelligible in the emotional scenes.
I came away once again deeply moved by the play's power, but I did not hear new things and found no answers to my questions.

From: Vol. 7 June 2003 p. 9
"A View From the Bridge Has New York Debut at Metropolitan Opera House"
by Stephen Marino, St. Francis College
The incredible run of revivals of Arthur Miller's work that have appeared on the New York stage in the last seven years continued this season as the Metropolitan Opera presented the New York debut of the operatic version of A View From the Bridge for eight performances in December 2002.
The opera, which premiered at the Lyric Opera of Chicago in 1999, is composed by William Bolcom, with a libretto by Arnold Weinstein and Arthur Miller. Bolcom made some changes for the New York version, most notably adding two new arias, one each for the characters of Eddie and Beatrice. The production opened on December 5 and received strong reviews. Howard Kissel of the New York Daily News judged that "it is one of those rare times when opera is great theater." Anthony Tommasini of the New York Times called it an "involving and significant work."
I attended the final performance on December 28 which was broadcast live over the Chevron Texaco Metropolitan Opera International Radio Network to more than 360 stations in the United States and 40 countries in the Americas, Europe, East Asia, and Pacific Rim. Admittedly, no opera buff, my interest in this work, mainly lies in how Miller's masterpiece would translate into operatic form. I knew that Miller had explained that when he first heard in his Brooklyn neighborhood the story upon which he based the original one act version, he thought he had heard it before as "some re-enactment of a Greek myth." Consequently, Miller designed both the one act and two act plays with the grand structure and themes of tragedy; thus, the play seemed to me, as the composer has said, a "natural" for opera. The gestation for the opera version of View actually began with co-librettist Weinstein, who had taught the play in his classes at Columbia. After the composer Bolcom contributed the music for Miller's play Broken Glass in 1994, Weinstein, with Miller's approval, encouraged Bolcom to make View his next operatic work.
The December 28 matinee featured three particularly strong performances: Kim Josephson's robust portrayal of Eddie strongly conveyed his tragic descent; Catherine Malfitano's vocal range was particularly effective in capturing Beatrice's conflict between her niece and her husband; Isabel Bayrakdarian, in her Met debut, convincingly expressed Catherine's growth from girl to woman. The standout performance belonged to Gregory Turay as Rodolpho whose tenor voice frequently moved the audience to applause. His performance of "New York Lights" in the first act is one of the more dramatic moments in the opera when Rodolpho sings a paean about his love for New York City. The song has been receiving particular notice from music critics as having a melody that could be attractive to popular music listeners. Composer Bolcom explains that he conceived the song to deliberately fuse Broadway-type melody with an early 20th century Neapolitan one. The song's lyrics also are notable for mixing images from locations in Sicily and New York. Turay's tenor voice sustains notes for so long that the effect is haunting.
The massive set, designed by Santo Loquasto, befits the grandness of both play and opera. The set merges interior and exterior settings without clear delineation. Steel girders and platforms evoke both the docks where Eddie plied his trade as a longshoreman and the Brooklyn Bridge, which has literal and figurative importance in the work. Brick and wood suggest the tenement buildings of the Red Hook neighborhood where the Carbone apartment is located. Scrims and projection screens also cast images of Sicily, Brooklyn, Manhattan, and the Red Hook docks on the back walls. The set also provides necessary space for the production's large chorus. The chorus, fits Miller's scheme to place Eddie among his neighbors because his passion for Catherine begins the violation of the social codes in which the Sicilian-American community operates. The operatic chorus was as powerful as in any stage version of View I have seen.
My academic interest in how the play would translate into operatic form was completely satisfied from the opening minutes of Act 1. When I heard Alfieri sing his first lines, I immediately recognized them as belonging to the original 1955 act version of View, which Miller wrote in an intriguing mixture of blank verse and prose. In fact, in composing the piece, Bolcom has incorporated a significant amount of this prose poetry. Miller's lyrical dialogue effectively adapted to the dialogue of operatic music.
View is now touring major U.S. cities and is expected to become a regular part of the American operatic repertoire.

From: Vol. 9 June 2004 p. 16-17
"Review of Broken Glass"
By Francis Beckett, Garden Suburb Theater, in Highgate, London
In November 1938, a Jewish New York woman tries to go out and suddenly finds she cannot move her legs. The doctor cannot find anything physically wrong with her. So what's on Sylvia Gellburg's mind? Each day she reads of Jews being persecuted in faraway Germany. Old men are being forced to scrub Berlin pavements with toothbrushes, and the Jews around her do not seem to care. Her husband, who regards his Jewishness as something to live down, thinks German Jews may have brought their troubles on themselves. (A lot of people said that in the thirties, in then UK as well as in America.) Her doctor, who is also Jewish, says it is a passing fad and is bound to end soon, because Germans are cultivated people with fine literature. Her sister, when Sylvia talks about the Nazis, simply says: "Oh, that!"
Of course, Arthur Miller is far too good a playwright to rely on ideas alone. Sylvia's husband made her give up work, and he has not been able to make love to her for years. She lusts after her doctor, who was something of a sexual predator when young and probably still is. But at its heart, Broken Glass is a play about Jewishness, and Mandy Ribekow-Evans as Sylvia never lets you forget it. Hers is a delightful, sensitive performance, all the more powerful for being a little understated. She lies in her bed, or sits on her wheelchair, dominates the theatre with the intensity of her reactions, and never once resorts to histrionics, for she does not need them.
Sylvia's husband Phillip is in many ways the central character. He's made his career in a firm which employs no other Jews--he's "buried himself in the goyim" as another character puts it. The challenge for an actor is that he's in many ways an unattractive character, but the play will not work unless the audience cares what happens to him. It's a challenge to which Andy Wilson rises magnificently. From the first moment we meet him, when he is rudely berating the doctor's wife for calling him "Goldberg," we care. Wilson can speak, or sit and listen, but he never stops being Phillip Gellberg, puzzled husband of a woman who is much brighter than him, the over-eager servant of a louche and greedy WASP. We feel we know him well enough to shake him and try to make him look clearly at the world. It's a truly remarkable performance.
Rusty Ashman is completely convincing as the doctor, a sexual sophisticate, and integrated Jew who has "married out." "What Jew rides a horse?--says one of the other characters when he appears, magnificently, in riding clothes. The contrast, as they sit together, between him and the crumpled, black-suited, unhappy Gellberg is heart-wrenching. Ashley Collins makes the very most of her chance with the doctor's wife, still in love, still sexually jealous of him, still suspicious (and with cause, we suspect) of his relationship with his female patients.
Roger Rose plays Gellburg's employer with all the casual arrogance of great wealth. He's assured, relaxed, a little patronising. Little as we see of him, Rose enables us to get to know him. Sylvia's sister is played by Pauline Rosenthal, and according to the programme notes, it's the first time she has ever acted, anywhere. If so, it's a remarkable debut. She got right into the skin of this rather silly and superficial woman. We quickly knew her well enough to be frustrated at her inability to see anything beyond the enfolding walls of her own home. Bernard Smith's direction was thoughtful and understated, the work of someone who is taking care with a play he loves. American accents were not overdone, simply indicative--enough so you would know it was American, not so much that an English cast would start labouring over them.
Everything was done with care. When Sylvia's scenes ended with a blackout, she did not get up and walk out under cover of darkness; a stagehand was sent to carry her. And in the intervals between scenes, a curtain opened and a lone cellis--Alexis Ashman--caught and maximised the mood of that part of the play. She was, in many ways, the best thing about the evening. Lighting (David and Debbie Lane) and stage management (Andrew Craze) reflected the careful, thoughtful, understated mood.
It was performed in Upstairs at the Gatehouse, Highgate's theatre pub, a delightful theatre space which, to me, throws into sharp relief the drawbacks of the bare, institutional hall in the Suburb. I saw the show on the Thursday, which was certain to have the lowest attendance of the run, and it was almost full. What's more, most of the people there were not GST members. We'd achieved that rare thing, an audience that doesn't depend on the presence of all Rabbit's friends and relations.
I suspect there's more of a potential audience in Highgate than in the Suburb, and that a pub theatre is a more attractive place to spend an evening than a school hall. I suspect too that if we choose plays with one eye on the people who live hereabouts, we have a better chance of getting them to come and see us. With Broken Glass we had a play which stood a good chance of getting an audience in a Jewish part of London. And slightly higher prices won't stop people coming if we are giving them what they want, where they want to: they will not then worry too much about £8 for non members, and £3 for members. And if you can offer a production of this quality, no one is going to feel cheated afterwards.

From: Vol. 10 June 2004 p. 4-7

"Finishing the Picture at the Goodman"
Review by Paula Langteau, University of Wisconsin-Marinette
In the same month as the playwright celebrated his 89th birthday--October 2004--Arthur Miller's newest play, Finishing the Picture, had its world premiere at the Goodman Theatre in Chicago. And it goes to show that even at age 89, Miller is still at the top of his game.
Finishing the Picture is about the making of a film--or perhaps, more specifically, about attempts to finish making it, given that the lead actress, Kitty, spends virtually the entire play in bed, debilitated by depression and drug abuse. Through the course of the play, the rest of the cast work to coax her out of bed, to get her to finish the picture. Artfully directed by Robert Falls, the play features Stephen Lang and Linda Lavin as acting coaches Jerome and Flora Fassinger; Frances Fisher as Kitty's personal assistant, Edna Meyers; Stacy Keach as film producer Phillip Ochsner; Harris Yulin as film director Derek Clemson; Matthew Modine as Kitty's husband, Paul; Heather Prete as Kitty; and Scott Glenn as cinematographer Terry Case.
Not so loosely based on Miller's relationship with Marilyn Monroe and the finishing of the screenplay, The Misfits, the (auto)biographical connections can be identified readily in Miller's memoirs, Timebends. Yet, despite the obvious biographical links, Miller wants the audience to get beyond the notion of Kitty as Marilyn, insisting, as Modine described in the talk-back session following the October 7 performance, that Kitty not speak and that she not have blonde hair. In fact, in the Goodman's production, the audience catches a glimpse of Kitty's face only briefly in the course of the entire play and she speaks lucidly only once, in the opening scene, and then only to call out for Flora, her acting coach.
Quite frankly, the technique works. While so much of the play can be seen as clearly biographical, the potency of the play comes in its much larger message, provided first by the script and then given powerful visual dimension by its skillful direction in the hands of Robert Falls. What becomes evidently more important than Kitty, her identity or her appearance is the impact these have on others around her. So, while the actors focus on Kitty, the play ultimately is more about them and their reaction to her than about her, and, thus, serves as a critique of the expectations and dependence of the creators and consumers of film and film culture.
Through the use of superimposed film and landscape images--as well as character close-ups--onto three stage scrims, Miller and/or Falls (without the script it becomes difficult to determine which choices originated with whom), reflect the filmmaking process through the projection of images onto a two-dimensional surface. As the play opens, the scrims reflect filmmaking images, such as the trademark motion picture number countdown to a film's beginning, the typing of a typewriter, and the closure of a clapboard signifying "takes." The audience also sees film images of Kitty at a window, pairs of feet dancing on the beach, a speedometer racing to 100 miles per hour, a leopard, and a sandscape. These images set the stage for a story of the two-dimensionalizing of experience through the creation of film, the distancing of the actress from reality, its effect on personal relationships, the out-of-control acceleration of the damage, the predatory nature of the business and the ultimate integration of the experience into the landscape of our culture. Following intermission, the scrims are again employed, this time to reflect a mountain scene that slowly metamorphosizes into Kitty's body and finally into an inferno, reflecting simultaneously the California forest fires gaining ground just outside the window of the penthouse where most of the play's action takes place and the metaphorical fire threatening to overtake Kitty. Thus, the actress is subsumed into the landscape and, ultimately, consumed by it. These images simultaneously forecast and summarize the story played out on the stage boards.
The scrims serve their most powerful function, however, when they effectively cast the audience in Kitty's role by reflecting her vision, presenting the view from her physical perspective. This happens in a confessional-like scene in Act Two, when the audience sees simultaneously both the full scene on the stage and a close-up image of each respective character in the play, through Kitty's eyes (in live video on the semi-transparent scrims), as they take turns coming to her room to sit by her bedside to share their stories. These scenes reveal more about each of the characters--their desires, fears and needs--than about Kitty. Kitty becomes their mirror, the screen projecting each of their deepest issues, needs and longings. As the characters come to confess, in the process they come to their own revelations. Edna credits Kitty for this, saying, "You see through everything." Thus, like a silent priest hearing the confessions, she becomes almost Godot-esque, a savior-like figure, not unlike Ralph/Charlie in Miller's Resurrection Blues. Like Ralph/Charlie, who she is is less important than who she is to others. As Modine says in the talk-back, "She doesn't have to exist in the bed. She represents our salvation."
Of course, Kitty's own burden is heavy, what Derek refers to as "100 pound weights on her ankles" and "the ghosts sitting on her chest." And her destruction is inevitable. This is reflected most vividly in her unhealthy dependence upon her acting coaches, Jerome and Flora Fassinger (the Lee and Paula Strasberg figures). From her bed, Kitty demands to see Jerome Fassinger, presumably to help her return to the set. Clearly neither psychologist nor psychiatrist, and quite visibly eccentric on stage, the character Jerome (as played by Stephen Lang) and his wife Flora (played by Linda Lavin) are redeemably endearing to the audience with their ridiculous attire, quirky mannerisms and laughable self-importance. (At one point, Jerome credit himself with having "forged the link between who [Kitty is] and the entire cultural history of art.") Yet, while in the play his ludicrous pronouncements are hysterical and his costuming, humorously absurd (and, incidently, directly out of the pages of Miller's autobiographical recollection of Lee Strasberg's appearance), Miller's recounting of the dangers of the Strasbergs' Method Acting training in Timebends is anything but funny:
Applied to Marilyn, Paula's 'method'--and Lee's--was beginning to seem sinister, a dangerously closed circle of reasoning; if you had not studied with Strasberg and were not one of his adepts, you were not in a position to criticize . . . . I was in this category, . . . barred from applying experience and common sense to a steadily degenerating situation whose arcane depths were by definition beyond us. If Paula could not help her, no one must be allowed to. To add another complication, Marilyn's trust in Paula was by no means complete: she regarded her merely as Lee's stand-in who was indeed capable, however unintentionally, of misleading her. (Timebends 420)
In the play, Miller further explores the continuum of Kitty's loss of identity and the seeming co-existence of her simultaneous powerlessness and sense of power. On the one hand, Kitty's identity has been swallowed up in the image she portrays in film. Or, as Miller describes it for Marilyn in Timebends, "The simple fact, terrible and lethal, was that no space whatever existed between herself and this star. She was 'Marilyn Monroe,' and that was what was killing her. And it could not be otherwise for her; she lived on film and with that glory foresworn would in some real sense vanish . . . . Since her teens she had been creating a relationship with the public, first imaginary and then real, and it could not be torn from her without tearing flesh . . .. . One thing only was sure; she must finish the picture. To fail would confirm her worst terror of losing control of her life . . . " (483).
Ironically, however, with the progression of her loss of identity came an increasing power over others. Miller describes in Timebends, "It was strange how each week she seemed to be gaining power all over the world while the swamp of doubt within her showed no sign of drying up . . . . [G]iven a power over others by some mysterious common consent, no one is sure exactly why, [she] [came] to half believe and half mistrust it as an expression of [her] authentic nature" (448). This is evidenced in the play when Kitty, unable to get out of bed without Jerome's help, nonetheless wields power by her ability to manipulate the people who wait on her. Terry, the cinematographer, claims to be able to trace back to the moment the manipulation started. He says, "Kitty was great until she read in the paper that she's a fragile little girl." He believes she then picked up that cue and began deliberately manipulating the process. He describes how one day, Kitty, looking alert and calculating, purposely blew her lines to destroy a take. In Timebends, Miller recounts how "Marilyn had taken to paraphrasing speeches and omitting words and sentences" (476). In Finishing the Picture, Paul (Kitty's husband) claims that Kitty wields this power in an attempt to define her elusive sense of self, saying that knowing 40 people are waiting in the lobby for her proves she exists. Her identity comes to be defined by her ability to manipulate those who must wait on her--and the thousands whose lives are impacted through the ripple effect. As Modine described in the talk-back, "Kitty is an industry that hundreds of thousands are living off of." Thus, Kitty is empowered by her ability to hold up the conclusion of the film.
A fascinating approach to the question of identity and power, the play toys, in typical Miller fashion, with the issue of responsibility. In comments dispersed throughout the play, the director-character, Derek Clemson (played by Harris Yulin)--perhaps reflecting the voice of an aged Miller--defends Kitty: "She's had a terrible life. She's been stepping on broken glass since she could walk. / She's chinning a bar with 100 pound weights on her ankles. / Deep inside, she's a woman of honor. / She has ghosts sitting on her chest—ghosts of things she's done and things done to her." And Paul, the young Miller character, explains, "Everyone wants something from her; we're no exceptions." Using the analogy of a forest fire--started by a single match--Miller suggests that a single match led also to the metaphorical inferno that consumes Kitty. Did a careless casting aside of that single match accidentally cause that blaze? Or was it the work of a lone arsonist? Certainly, the responsibility for its gaining momentum is shared by all. Like the California forest fire approaching the penthouse, the fiery consumption simultaneously both threatens and represents Kitty's identity and power. To finish the picture is to move toward self-annihilation, toward consumption by the flames. In an eerie foreshadowing of the future for Kitty--or a reflection of the past by the voice of the aged Miller now finding meaning in his own experience--Derek pronounces, ""The artist dies in his work; the business man carries his work into the world . . . ." By the play's end, the producer has called off filming for a week, and reports, "The fire is going out. The sky's bluing up." He likens the process to childbirth: the baby's out and all cleaned up. The mother is bathed, and the sheets are cleaned. The screaming is all forgotten. It has to be, or they'd never make another.
Typical, again, of Miller, the darkness of uncertainty that shrouds the play's ending is brightened by a hopefulness in Edna's final lines: "The fire makes the seeds germinate. The fire. The heat. It opens up the seeds." Like the seeds planted in Willy's garden in Death of a Salesman, the potential germination of the seeds following the fire just outside their window leaves the characters and the audience with a sense of hope for the future, a hope not despite--but because of--the intensity of the blaze.

Work Cited
Miller, Arthur. Timebends: A Life. New York: Grove Press, 1987.


From: Vol. 10 June 2004 p. 7-8

"Arthur Miller's Finishing the Picture at the Goodman Theatre in Chicago, IL. 10 October 2004"
Review by Kate Egerton, Indiana University South Bend
The Goodman Theatre's production of Arthur Miller's new play, Finishing the Picture, begins with overlapping silver screens in front of an opaque curtain. After an old black and white countdown sequence, the screens show a film montage of a dreamland desert and fragments of a woman's body. The camera lingers over slices of her face, her back, her shapely derriere, her legs, and eventually she is shown meandering through the desert with a man. Both are filmed only from the waist down, the woman taking off her shoes the better to walk in the sand.
While Miller clearly based Finishing the Picture on the filming of The Misfits, focusing exclusively on the Marilyn Monroe character, and her ability--or inability--to work, he has taken occasional pains to distance the audience from that specific event. The film's story is never mentioned, and there are no indications that any other cast members remain on the set. While the Goodman Theatre's publicity materials show fragments of Heather Prete's blonde head, on stage, Kitty wears dark brown hair.
The performances of this very accomplished cast are all quite distinct, so much so that they don't all quite seem to belong in the same play. The Fassingers--Kitty's acting coaches, played by Linda Lavin and Stephen Lang--are of a piece and wickedly sharp caricatures of Lee and Paula Strasberg. After Flora Fassinger has set the pattern by moaning on endlessly about her shoddy and penurious treatment on the set while lounging around the producer's balcony in a voluminous black caftan that frequently threatens to engulf the petite Lavin, Jerome Fassinger comes on the scene in act two in a bizarre red and black cowboy suit, which he eventually completes with both hat and boots. The duds, combined with his glasses and chin beard, make Lang look like Lenin after a trip to a flashy western outfitter. Matthew Modine's Paul, the screenwriter who is also Kitty's husband, comes off an earnest nerd who tries and fails to talk about love. Derek (Harris Yulin) and Terry (Scott Glenn), the filmmakers, are shown calmly plying their trade, trying to keep the film up and running despite the perpetual absence--literal or metaphorical--of Kitty (Heather Prete), the leading lady. She, in turn, is propped up--both literally and metaphorically--by Edna (Frances Fisher), her mousy but resourceful secretary and handler. Phillip Oschner (Stacy Keach), the trucking magnate turned neophyte producer, fills the role of the outsider to whom all must be explained. While Modine is clearly an idealized stand-in for the young Miller, Robert Falls has spoken about Oschner as "sort of the romantic hero of the play, which I think is kind of wonderful--and perverse. But within him, we're also seeing a portrait of Arthur now" (Kuchwara). The only character who does not map onto the story of The Misfits, Oschner plays a central role in the play's tenuous resolution of Kitty's story, becoming the vehicle through which Miller can craft what new perspective Finishing the Picture offers.
We learn about the film's troubled history when Oschner arrives at the hotel to figure out why production has stalled and to determine whether to shut the film down. In addition to the short-term losses, the characters all make clear that this decision would destroy Kitty's career. He has begun his efforts by seducing Edna, who seems pleased if enormously self-conscious to find herself the focus of any man's attention. In the early morning, as the play opens, he looks out from the hotel balcony and sees the signs of a wildfire approaching from the west. He soon finds that there's a wildfire in the hotel, which soon appears in the form of a starlet, both nude and stoned, practically falling into his room.
Kitty, for all that she has absolutely no dialogue and practically no costume, holds all of the power in this play in the rawest fashion imaginable. Usually nude, mute but for mewling, kittenish cries that recall Charlie Brown's teachers on helium, her internal life is as withheld from the audience as her body is exposed. Kitty is oddly desexualized despite appearing naked. Flora may lie on her bed, and Edna constantly rubs her head and her back, but the men--especially Paul--keep their distance except for a chaste peck or the offer of a supportive arm. Following the pattern established in the opening montage, the audience never gets an unobstructed view of her face for all that we see of the rest of her. When the play opens, the film crew is waiting, as they wait every day, to see if Kitty is fit to work. Terry, the cinematographer, measures this fitness by examining her eyes and deciding whether or not the camera will pick up her drugged state. The audience never has a chance to check; in the only scene where Kitty stands face forward, she hides behind an enormous pair of sunglasses. Paul, Kitty's husband, is obviously disgusted by her condition and her behavior. Although he tries to look out for Kitty in a particularly perfunctory fashion, it is clear that he feels thoroughly rejected and he knows that in every way that matters, Kitty is utterly lost.
After the interval, the screens from the prologue display a similar film, but now Kitty's prone and naked body morphs into and out of the mountains themselves. She is the desert, the body of the land, larger than any human presence and as impervious to human desire. The last image before the third act is the horizon filling with flame--reflections of the wildfire, coming her way.
During the third act, the largest translucent movie screen from the opening montages moves back over the set. As the cast parades in one by one to talk to Kitty, by now huddling under a sheet in Phillip Oschner's bedroom, each face and voice is projected in closeup as the actor mimes the scene beyond the screen. The giant close-ups, filmed from below, attempt to put the audience in Kitty's position, but they also makes the rest of the cast look better; in this format, even the ridiculous Jerome Fassinger is allowed to be moving.
All of the movie people have other interests, more real and pressing interests, than this picture: Derek seems to be smuggling drugs on the side, Terry spends the film waiting to hear about an oil fortune that may be coming his way, the Fassingers obsess over their studio and the cash flow that keeps them afloat, and Ochsner clearly considers this whole project, no matter how emotionally engrossing, a small diversion from the serious business of interstate commerce. While the audience believes that he genuinely feels for Kitty--he ends up with a better attempt to communicate with her in the third act than anyone else manages--given a choice between Kitty and Edna, Oschner has already chosen Edna. We have no idea what Paul will do next, but he'll be doing it alone.
As for Kitty? Well, everyone already knows what happened to her.
Work Cited
Kuchwara, Michael. "The Joy of working with Arthur Miller in the Creation of a New Work." The Associated Press State & Local Wire 20 Oct. 2004.


From: Vol. 10 June 2004 p. 8-12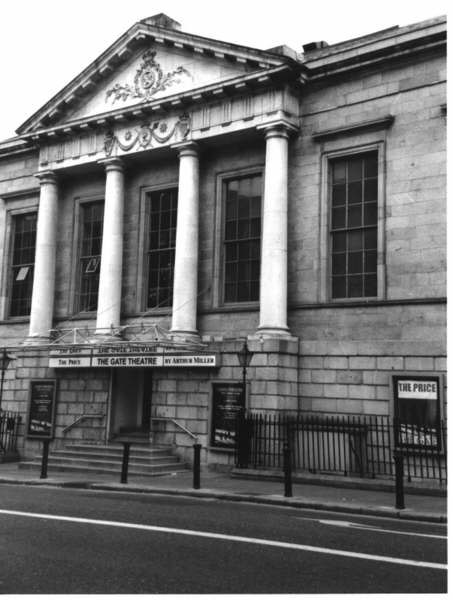 "A Dark and Riven World: Review of The Price at Dublin's Gate Theatre, June 8, 2004"
Review by Lew Livesay, Saint Peter's College
Dublin's Gate Theatre provided the ideal venue for this version of The Price that dramatized a fierce refusal to allow intimacy to take hold. This controlled performance, at the outset, very quiet with low voices and moments of silence, made the mounting revelations of the second act all the more potent. The theatre itself, and the audience, helped in capturing so much of the nuance in this play. The classic Gate building, located a kilometer north of the Liffey, atop O'Connell Street, has been home to theatre for over two centuries. The main hall only seats 371 people. Every seat is close to the stage, and the acoustics carry precisely to each corner. So intimacy is built into the theatre's setting, as it is into the attention span of the people in the seats. Last year, I remember distinctly the laser precision of realizing that a Gate crowd is unparalleled after I had sat through Declan Conlon's one man performance of John Banville's The Book of Evidence, adapted by Alan Gilsenan. The play ran over two hours without intermission, and not once during the entire piece did one cough or distraction issue from the assembled mass. It was a stunning immersion in concentration, virtually matching the tour de force upon the stage. In Timebends, Miller observes that "the English were probably the best audience in the world" (430). I'll only add that they have apt competition across the Irish Sea.
Directed by Mark Brokaw whose credits take in all periods and many major theatres throughout the states, this Dublin production foregrounded the revelations in the marriage of Victor and Esther. Ger Ryan played Esther with intensity reminiscent of Elizabeth Franz in the O'Neill Theater production of Salesman back in 1999. Once again, Ryan, like Franz, revealed the depth of another female character in the Miller oeuvre. This Esther was every bit as neurotic as her husband, but she also had moments that broke through her habituated tedium to envision a world of possibilities undreamt of in her husband's self-imposed imprisonment as self-convicted family martyr. Her pain became all the more vivid for her moments of seeing that what could be, will never be.
The acting throughout was superb. Lorcan Cranitch played Victor as a man, especially in the second act, who is searching deep within himself to find and get out the next word, much like Malkovich played Biff in the 1984 production of Salesman. Nick Dunning came on stage as Walter, looking very much like a charming Jay Gatsby, with the slicked back blond hair, the effortlessly wide smile, and the elegant camel hair coat. This Walter's confidence gained throughout Act 2, as his brother's confidence waned. In this production, the "two seemingly different roads out of the same trap" emphasize the differences over the original sameness (The Price 110; emphasis mine). What made sense to me during this viewing was the line from Schleuter and Flanagan that "neither of the two brothers changes his commitment" (109). This family stands riven with no hope of crossing the chasm, much as Esther hopes to do. Her despair has two roots: one is economic and the other is emotional. She is willing to trust Walter just to better her economic plight, but in the end, she is as paralyzed as the two brothers. She has settled into her drinking and substitution of the dog for a human mate. And yet Ger Ryan played Esther with such awakened ferocity that, at two moments in the second act, it felt as if she had already left her husband. It left me wondering for a moment if the play had actually been revised.
In this staging, Esther stands alone as the one who can see what neither of the brothers have any hope of ever seeing. A.C. Bradley once wrote that if Hamlet had been in Othello's shoes, he would have readily unveiled the conniving of Iago quite promptly, and if Othello had been in Hamlet's shoes, he would have taken action without such paralyzing delay. If either of the brothers in Brokaw's rendering of The Price would have listened to the words or cared about the suffering of Esther, their worlds might have evolved toward happiness. With Ryan's performance, the character of Esther provides a momentary glimpse at hopeful solutions to the stalemate between the brothers. In many readings of the play, this function is attributed to Solomon. In one of our foremost readings to date, Chris Bigsby centers the play in the relationship of the two brothers and reads their conflict as a "tension between determinism and freedom" (20/165/225). Both Alice Griffin and Terry Otten, as does the interpretation from Schleuter and Flanagan, also develop readings out of foregrounding the brothers.
The Dublin production of The Price was starkly darker than any of the others that I have seen or read about. In fact, in looking over the interpretations of the best Miller critics, I was surprised to see how inclined Bigsby, Schleuter and Flanagan, and Roudané are to urge optimistic readings of the conclusion. Their readings generally find Gregory Solomon's final laughter to be a redemptive note suggesting that missed connections need not be the norm if one adopts a philosophy of flexibility and continues to fare forward in life as Solomon has always done, ready to remake oneself as changing conditions demand. This roll-with-the-punches outlook has tremendous appeal, and no doubt a production can even foreground Solomon, presenting his vitality as a variation to characters trapped in their own solipsism.
Miller actually avoided a question one time from Bigsby who was suggesting that Solomon has a stereotypical nature by insisting simply, "I enjoy that character more than anybody I ever wrote" (Arthur Miller and Company 148). Roudané runs with this idea as far as anyone: "Solomon, the most humorously and humanely drawn character in Miller's repertoire, functions as a kind of modified raisonneur, his benevolent wisdom offering a healthy counterbalance to the animosities within the Franz family" (200). The Dublin production, however, did not go that route; it emphasized corrosion, rather than salvation. In "The Salesman Has a Birthday," Miller talks about how he has witnessed "a terribly lonely people, cut off from each other by such massive pretense of self-sufficiency, machined down so fine we hardly touch any more. We are trying to save ourselves separately, and that is immoral, that is the corrosive among us" (13). This passage conveys the felt experience of Brokaw's The Price. The brothers each exist apart in his own "self-sufficiency," never giving an inch to the other in stubbornly refusing to see the world from the other's perspective. Only the woman sees how hopelessly divided they are. Even Solomon remains ensnared in his own revitalized attempts at survival so that the laughter at the end of this production comes across with a slightly sinister sense that he has come out on top in this financial give-and-take in trying to get the long end of the stick, with the laughing record thrown in as absurd surplus to his unexpected financial windfall. Here he is, reborn at his age, in having bested a cop and a surgeon. Solomon is always coming out of retirement, whether it is Her Majesty's navy or the appraiser's industry, which he made "ethical" (61) --a line that elicits the strongest laughs from the other three. In this play, laughter, like claims to ethics, usually occurs at someone else's expense. In this cynical laughter, the verbalization which came to mind was George Bernard Shaw's question in Major Barbara--"What price salvation now?"
My feeling from viewing this play in Dublin was that "The two brothers participate in a moral fencing match that scores no palpable hits and ends where it began" (Schleuter and Flanagan 110). If the play is intended, as Miller tells us in "Behind The Price," to mirror the irreconcilable splits in America during the Vietnam War, then the stasis at the end of the Dublin production was an objective correlative of America at the time the play was first produced in 1968 (60/297). At this point I am reminded of Raymond Williams' reading of After the Fall, a play which he did not get; nevertheless, he shrewdly perceives that the play "has the weight and disturbance of a culture behind it" (276/16). In this same essay, Williams perceives how the culture has moved beyond the moral position of Ibsen in that "the social reality is more than a mechanism of honesty and right dealing" (269/9). This thinking is supported by Miller's own claim in his conversation with Bigsby that both brothers are needed in the current world (Arthur Miller and Company 148)--a point that is reinforced with the observation in the Stage Notes to the play: "As the world now operates, the qualities of both brothers are necessary to it (117). The direction in which Williams points us involves reading Miller in relation to the culture and the ideologies that are prevalent at the times of the play. One of the important tasks that faces all of us in the Miller Society is to be thinking more and more about how Miller's plays can help us to understand the significance of the twentieth century, with its sequence of nightmares that must be interpreted.
Shortly after returning from Ireland, a colleague of mine in the English department at Saint Peter's College, Bill Luhr, alerted me to an interesting book on cultural history by Lary May. Luhr said that a few passing references to Miller in May's book had made an impression on him about how painful the HUAC experience must have been. With that prompt, I picked up a copy of The Big Tomorrow, a work that basically examines how the American film industry has been a shaping force in defining our culture. Following the depression, the studios all contributed to reinforcing an implicit ideology that would present images and plot lines implying that in America disparate people readily blended into one homogenous accord. Similarly, in Timebends, Miller describes how, after the depression and during the war years, people simply relinquished their sense of individual identity to become part of something larger, but lacking in any sense of "transcendence." Miller goes on to say that ". . . conformity became the new style of the hour" (262). For May, much of twentieth century Hollywood can be understood as operating with a conservative impetus toward promoting an Anglo-Saxon temperament of stoic manhood as the quintessential American character.
The telling point in May's story is how the original philosophy behind the Republican party, projected most fervently in the thinking of Lincoln, with its aversion to racial and class intolerance, has one last hurrah in the Will Rogers persona before ultimately sacrificing a social vision in favor of an economic vision of monopoly masquerading as capitalism. The argument maintains that the Depression, World War II, and the Cold War created conditions that suppressed class consciousness in favor of rallying the nation around a leadership that could establish its elitist superiority at the center of American life. National submission to conservatism, in order to survive three staggering traumas, is what ultimately empowered Republican hegemony. Questioning this norm at a time when the nation was at risk could easily be depicted as an act of unpatriotic malice. Through such a filter the American dream of freedom and open space coalesces into the image of the rich and powerful leader cloaked in the red, white, and blue. What allows for unheard of accumulations of wealth to accrue to a select few is an underlying belief in social Darwinism. From Teddy Roosevelt's rugged individualist to John Foster Dulles's discovery of Edmund Burke, the Republican party came to promote the conqueror as an aristocratic heir apparent--rising above the herd of average, unmotivated masses--thereby creating an entitlement platform built on the notion that "To the victor go the spoils."
Lary May aptly describes the polarization that resulted in obeisance to this Republican ideal of American might: "The rise of a structured corporate order [during the war years] . . . generated severe class and racial conflict. Because the populace failed to unite across racial and cultural barriers, the corporate order gained power. Both in films and in reality, the rise of the new economy undercut control over work and public life, creating a deep sense of anxiety" (127). During the war years, the State Department effectively supervised film production so that stars like Cagney, Bogart, and Wayne were all part of the propaganda machine aimed at forging a unity to win WW II. After the war, according to May, the void left by the loss of individual freedom was filled by a drive toward conspicuous consumption, which subsumed the Lincoln ideal of equality for people who should be controlling their own work. Certainly, in Miller's The Price, we have a depiction of two brothers who do not enjoy their work. Class consciousness is a large part of the reason why. The one brother simply wants to rise above others, and the other brother is married to a woman who does not want to go out with him while he is in his uniform. Each one is oppressed in a different way by a hierarchy that dictates values to them.
The story that May recounts about politics in forties' Hollywood represents a microcosm of the nation in the decades after the war. May identifies one Eric Johnston as the strategic planner for how Hollywood helped to establish American ideals committed to class harmony, private property, centralization of corporate power with an eye toward globalization, and control over film imagery as the future of communication. Johnston saw the attack on Pearl Harbor as the definitive opportunity to assert his leading idea demanding "class consensus." Johnston then continued this rhetoric after the war: "His anticommunism was different from earlier varieties in that it was not a negative but a positive doctrine. It helped explain labor discord as the act of foreign agents and promised that a campaign to end discord and defend the free world from communism would provide a new purpose and identity for the nation--that is, Johnston identified anticommunism with a renewal of the nation's manifest destiny" (191).
A sense of divinely bestowed "manifest destiny" has always been the positive spin put on blind allegiance to Darwinian competition. The then president of the Screen Actors Guild absorbed how this vision of American empire depended on advancing a mythology built on positive symbols of family values, private homes, and religious fundamentalism, standing in staunch opposition to impending evil projected outward onto communism. The threatening other becomes the ultimate scapegoat that justifies the paranoia of isolation politics. This singular villain is constantly metamorphosing from Hitler, to Stalin, to Castro, to Ho Chi Minh, to Gorbachev, and more recently to the likes of Saddam Hussein, Osama bin Laden, and even Jacques Chirac. This list suggests a sense of the arbitrary nature of the actual scapegoat. The critical point, however, depends on understanding that identity formation demands the demonization of some other. In many ideologies, the scapegoat function is central so that identity can be constructed in reactionary opposition to a symbolic outcast who, along with the people connected to him by association, must be kept at arm's length and excluded. Miller points out, in the stage notes to The Crucible, that "all organization is and must be grounded on the idea of exclusion and prohibition" (6).
In a hierarchical society, in which echelon must be disguised and downplayed, the privileged group defines itself not in terms of an inherent ideal of goodness, but rather by unifying the hierarchy as one substantive unit in opposition to a pollution that it collectively detests. If the scapegoat function is removed, the hierarchy would be dis-covered in all its imbalances and injustices. The scapegoat function works for the powerful to maintain power unchallenged internally, because as Freud explained with his main insight in Beyond the Pleasure Principle, Thanatos is far more powerful in mobilizing the human psyche than Eros. The prime impulse that supports elitist philosophy needs to instill fear in the social group. As Walter says, "the whole thing comes down to fear" (82). The dominant ideology behind elitism has always been committed to the notion, in May's words, that "class unity against an external enemy provided the bonds for a new consensus" (192). The postwar president of the Guild who became the enduring disciple of Eric Johnston's legacy was a former B--film actor who had been thoroughly indoctrinated into plot lines in which conflicts take a simplistically manichean form of pure good against a diabolically fearful evil. This actor, turned political convert to Johnston's weltanschauung, was none other than Ronald Reagan.
May identifies Miller as one of the artists who did not see the economic solution advanced by Johnston and Reagan as the solution to anxiety over identity in the period following "the atomic bomb, fascist genocide, and a bloody war" (217). Nevertheless, in Johnston's rhetoric, we can discern the seeds of the eventual theory that leads the Reagan administration into unprecedented spending in the defense industry, supply side economic theory to encourage unlimited production on the premise that a global market would emulate America's insatiable drive toward consumption, and the binding of traditional family values to the sacrosanct image of the private home. This homogenous elitism, with its inherently patriarchal and puritanical ideology, relentlessly secures its strength by seeing freedom as perpetually threatened by cultural difference. Such developments should remind us of Benjamin Franklin's warning that "Those who are willing to sacrifice essential freedom for security deserve neither."
Miller's The Price can be read as the entr'acte between the Cold War of the fifties and the Reagan obsession with bringing down the Berlin Wall. This play is an attempt, on Miller's part, to resist what he calls "respectable conformity" (Timebends 313). We can see social Darwinism built into an unwitting Walter Franz and blind commitment to remembered family values built into Victor Franz. In the end, never the twain shall meet. That is much of what I now see coming out of this play, and the Dublin production gave me a very strong sense of how hopelessly steeped the two brothers are in their opposing points of view built on a will to resist the other. Given his money and his mobility after his divorce, Walter will of course come to dominate on the social landscape. Being what Miller calls "an idealist of sorts," Victor will have to simply live out his choice within his marriage (Arthur Miller and Company 148). There is little hope of reconciling the two brothers. For theatregoers who expect resolution, the play can remain frustrating. But a cultural reading can argue that the play, as a reflection of its time, offers a somber portrait of an America divided against itself.
In 1968, Richard Nixon, with his corporate vision of a future America, defeated Hubert Humphrey, who was forever committed to small companies spread across an American landscape comprised of Mom and Pop stores from sea to sea. Republican economic determinism must be acknowledged as having won out at the millennial turn. If indeed, as Bigsby has alerted us in a number of places, Miller was undergoing uncertainties from the mid-fifties into the sixties about his art and his connection to theatre, then we need to take more seriously the sense of stasis in After the Fall and The Price and read this condition as a mirror of the moral paralysis of the time. In this regard, Miller's plays from the sixties have gotten exactly right the condition of a culture whose idealism had no chance of offering a viable alternative to the economic machinery that has come to dominate the latter decades of American history in the twentieth century. Perhaps we really do need to be thinking more and more about exploring historical and cultural dimensions in Arthur Miller's work.
Works Cited
Bigsby, C.W.E. "What Price Arthur Miller--An Analysis of The Price." Twentieth Century Literature 16 (1970): 16-25; rpt. Critical Essays on Arthur Miller. Ed. James J. Martine. New York: G.K. Hall, 1979. 161-71; rpt. in rev. form. A Critical Introduction to Twentieth-Century American Drama, Volume 2. Cambridge: Cambridge UP, 1984. 220-29.
Griffin, Alice. "The Price." Understanding Arthur Miller. Columbia: U of South Carolina P, 1996. 138-56.
May, Lary. The Big Tomorrow: Hollywood and the Politics of the American Way. Chicago: U of Chicago P, 2000.
Miller, Arthur. "Behind The Price." The Crucible in History and Other Essays. London: Methuen, 2000; rpt. as "The Price--The Power of the Past. Echoes Down the Corridor: Collected Essays--1944-2000. Ed. Steven R. Centola. New York: Viking, 2000. 296-99.
---. The Crucible. 1953. New York: Penguin, 2003.
---. "On The Price." Arthur Miller and Company: Arthur Miller Talks about his Work in the Company of Actors, Designers, Directors, Reviewers, and Writers. Ed. Christopher Bigsby. London: Methuen, 1980.
---. The Price. 1968. New York: Penguin, 1985.
---. "The Salesman Has a Birthday." The Theater Essays of Arthur Miller. Ed. Robert A. Martin and Steven R. Centola. New York: DaCapo, 1996. 12-15.
---. Timebends: A Life. New York: Grove, 1987.
Otten, Terry. "The Price." The Temptation of Innocence in the Dramas of Arthur Miller. Columbia: U of Missouri P, 2002. 145?58.
Roudané, Matthew. "Talk is Not Cheap: The Price." American Drama since 1960: A Critical History. Twayne's Critical History of American Drama Series. New York: Twayne, 1996. 200?02.
Schleuter, June, and James K. Flanagan. "The Price." Arthur Miller. New York: Ungar, 1987. 109-18.
Williams, Raymond. "Arthur Miller." Drama: From Ibsen to Brecht. 1952. New York: Oxford UP, 1969. 267-76; rpt. as "Arthur Miller: An Overview." Arthur Miller: Modern Critical Views. Ed. Harold Bloom. Philadelphia: Chelsea, 1987. 7-16.

From: Vol. 10 June 2004 p. 13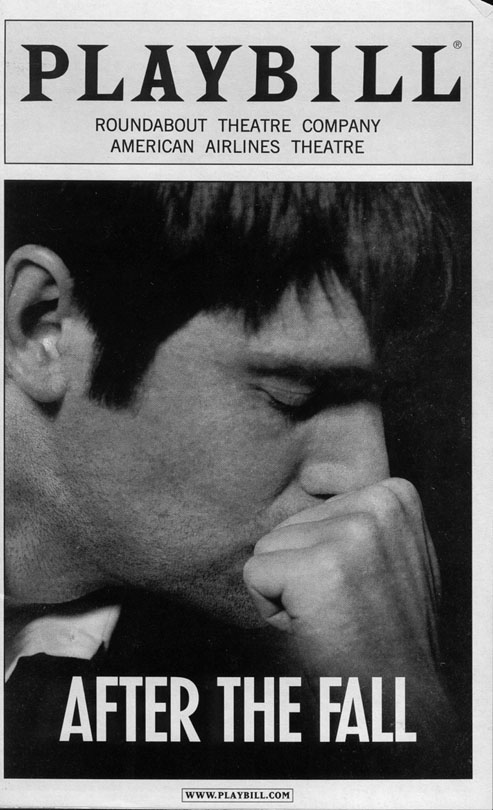 "After the Fall Revived on Broadway After Forty Years"
Review by Stephen Marino, St. Francis College
In the summer 2004, New York's Roundabout Theatre Company staged the first Broadway revival of Arthur Miller's controversial 1964 play, After the Fall, at the company's American Airlines Theatre on 42nd St. This long-awaited production completed a string of New York revivals since the mid-1990's of most major Miller plays. After the Fall had not been performed in a Broadway house since the original Lincoln Center Repertory production starring Barbara Loden and Jason Robards, a production for which many critics excoriated Miller in taking unfair advantage of the death of Marilyn Monroe on whom the character Maggie is based. A 1984 revival, with Frank Langella and Diane Wiest, ran off-Broadway. The 2004 production was widely anticipated because its two stars, Peter Krause and Carla Gugino, are better known as television performers: Krause as funeral director Nate Fisher in HBO's Six Feet Under and Gugino as the title character of the cancelled ABC dramatic series, Karen Sisco. Also, Michael Mayer brought stellar directorial credits to this production having previously directed the Tony award winning revival of Miller's A View From the Bridge.
In After the Fall Miller wanted to dramatize how individuals and nations confront guilt, denial, and responsibility. He has said that the dramatic structure of the play is based on psychoanalysis. The main character, the lawyer, Quentin speaks to an unidentified Listener--a friend, perhaps, or an analyst--someone he is going to tell about a decision he must make, which is the plot of the play. In this fashion he examines his entire life: his guilt and responsibility in his relationship with his parents, his two failed marriages to Louise and Maggie, and his doubts about marrying a third time to Holga. But Miller moves the play beyond Quentin's personal story and shows how guilt and responsibility also operate in history, particularly in the Holocaust and McCarthyism. Similarly, Quentin confronts the guilt of betrayal when one of his friends, Mickey, modeled after the director Elia Kazan, is subpoenaed to testify before HUAC and tempted to betray his friends and colleagues. Many critics of the original production focused on the personal elements and mostly ignored the larger theme and implications of the play--the reason why it is so infrequently revived thus obscuring its place as a major drama in Miller's canon,
In After the Fall Miller returned to the expressionistic dramatic structure he had used in Death of a Salesman. He writes in the liner notes that the action occurs entirely in the "mind, thought, and memory" of the protagonist, Quentin. He, therefore, structured the scenes and the characters, who remain on the stage, to appear as almost free associations popping into Quentin's head. The original Lincoln Center set, designed by Jo Mileziner (who had also created the famous Salesman stage), conveyed the intended non-realistic psychological effect with a series of grayish platforms, steps, and ramps. The tower of a concentration camp dominated the back of the stage--a crucial metaphor which indicates the guilt of the survivor. Other notable productions of the play have offered successful variations of the non-realistic set. Franco Zeffirelli's 1966 Rome production employed a stage of steel frames so actors could appear and disappear at any place on the stage; a 1990 British production used a flight of steps descending into a cave-like vortex.
Unfortunately, the 2004 Roundabout Theatre Company version did little to rescue the play's production reputation. Although most critics focused on what they saw as a seriously miscast Peter Krause and uneven acting by Carla Gugino, their performances were not the cause for the failure of this production. (In fact, at the evening performance I attended, Gugino gave a powerful depiction of Maggie's descent into psychological despair and Krause seemed to grow into his role. In the final confrontation scene between Maggie and Quentin in Act 2, both actors fed off each other's performances.) Rather, their depictions of Maggie and Quentin are the result of a seriously misconceived production from the outset. Michael Mayer has done some "creative editing" of Miller's original play by eliminating characters and reshuffling scenes to make the play more "accessible." The effect of this editing created for me a mere "version" of After the Fall. The sophistication and strength of the play is that the seemingly random appearances of characters and scenes are actually highly structured and carefully choreographed by Miller in order to build to Quentin's acceptance of Holga's love at the climax of the play. This production ineffectively removed some of Maggie's crucial dialogue with Quentin and moved the appearances of Quentin's mother, his first wife Louise, and Holga.
Another major misconception was in Richard Hoove's set. Designed to resemble the famous TWA terminal at New York's JFK airport, this set countered Miller's notion of the play taking place in the "mind, thought, and memory" of Quentin. Rather than reinforce the non-realistic, psychological space vital to Quentin's monologues, the set rather blatantly enforced a defined place and time. The sounds of planes flying overhead and the announcements of arrivals and departure had the effect of creating a too-obvious and unnecessary metaphor for the arrival and departures of characters. The occasional image of the concentration camp tower--a dominant symbol in the original set--seemed out of place.
After forty years, After the Fall remains an enigmatic Miller play. This disappointing production did little to contribute to our understanding.

From: Vol. 10 June 2004 p. 14-16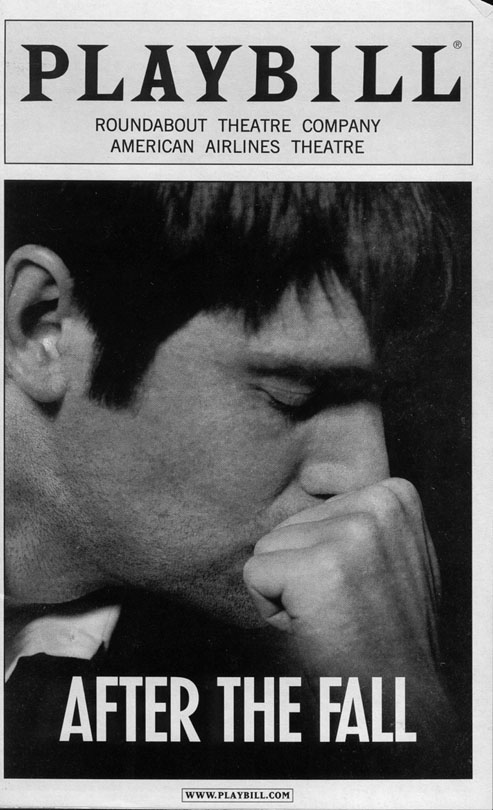 "After the Fall: Is the Knowing All?"
Review by Dr. Stefani Koorey, Valencia Community College
Just over a year following Arthur Miller and Marilyn Monroe's divorce in 1961, and less than seven months before Marilyn's death, Arthur Miller, 46, married Ingeborg Morath, 38, on February 17, 1962.
Arthur Miller's marriage to Marilyn Monroe had not been easy. What had begun as the hopeful union of two wounded lovers ended unhappily after a series of betrayals and regret-filled attempts to balance their private marriage with their public careers. Instead of providing Monroe with some much-needed confidence and emotional stability, her third and final marriage proved to be a contributing factor to her undoing.
Monroe was terribly upset over the news of Clark Gable's death, before the birth of his only child, and later devastated by gossip and innuendo that she was in some way responsible for his heart attack through her erratic behavior and shooting delays during the filming of The Misfits. Famous now for her unprofessional work ethic, her uncooperative attitude, and her self-involved personality, whatever little reputation Marilyn had built for herself as a serious actress disappeared forever. On her thirty-sixth birthday, she was fired from her next film, Something's Got to Give, for numerous production delays caused by her severe emotional illness. No longer able to complete a film project, and already teetering on the brink of a complete psychological collapse, Marilyn Monroe's mental state rapidly declined.
Marilyn Monroe died alone at the age of 36, sometime in the early morning hours of Sunday, August 5, 1962, in her new home in the Brentwood section of Los Angeles. The official coroner's report listed her cause of death as "acute barbituate poisoning--ingestion of overdose," and a "probable suicide."
According to W.J. Weatherby and others, it was his new wife Inge who had persuaded Miller to write the semi-confessional After the Fall to lay the ghost of Marilyn to rest, work through his deep guilt, and allow their own marriage a chance to grow. In fact, Miller dedicated the play to her: "For My Wife, Ingeborg Morath." As a playwright primarily concerned with the conflict between personal and public responsibility, After the Fall reads as Miller's attempt to dramatically explore various issues regarding his disillusion with marriage ("the death of love"), Monroe's suicide, and his own culpability in their breakup. After the Fall is mainly concerned with Quentin's suffering, not Maggie's, during and after their marriage.
After the Fall premiered on January 24, 1964, at the new Lincoln Center Repertory Theatre in New York City. Construction of the theatre at Lincoln Center for the Performing Arts was not completed in time for Miller's opening so the play was produced in the repertory's temporary home at the ANTA Washington Square Theatre. It had been nine years since Miller had "faced the monster" and presented a new full-length play on the New York stage. The anticipation surrounding the play's arrival was significant enough to sell out the entire run well in advance of its opening. Reported Nathan Cohen in the National Review, "Very few plays have been awaited with as much expectation as Arthur Miller's After the Fall. 1
By almost all accounts, After the Fall became known as Arthur Miller's public confession, an exploitive exposé of his marriage to Marilyn Monroe, and a kind of summation of his life thus far. Critics and scholars alike seemed to agree that Miller's new play was a serious breach of good taste: Richard Corliss of Time called it "a 2 1/2 hour act of flagellation in which Arthur Miller's whips sear his own flesh and that of anyone he touched or who touched him"; John O'Connor, in 1974 in the New York Times, angrily wrote that "the play for all its painful sincerity, is an egotistical abomination"; Susan Sontag commented that "Miller's self-exposure is mere self-indulgence"; Richard Gilman noted that the play was "an endless sophomoric revelry without meaning"; Nathan Cohen jabbed, "Seldom has there been such a chasm between conception and execution, between arrogance of aim and pettiness and insufficiency of achievement"; Leslie Hanscome called the play, "undoubtedly the most nakedly autobiographical drama ever put on public view"; and Robert Brustein, in a review entitled, "Arthur Miller's Mea Culpa," decried: "After the Fall is a three-and-one-half-hour breach of taste, a confessional autobiography of embarrassing explicitness, during which the author does not stop talking about himself for an instant while making only the most perfunctory gestures toward concealing his identity." 2
Two weeks after the play opened, Miller answered his critics with an article in Life magazine entitled, "With Respect For Her Agony--But With Love." In this essay, written as a rebuttal to a review in the same issue by Tom Prideaux entitled "Marilyn's Ghost Takes the Stage," Miller wrote, "The character of Maggie . . . is not in fact Marilyn Monroe." He continued his counter-attack by lambasting those who would dare to see his play as anything other than a work of art: "Certainly one of the more diverting, if minor, pastimes of literary life is the game of Find the Author . . . Once the author's identity is 'discovered' a certain counterfeit of knowingness spreads through the reader's soul, quite as though he had managed to see through an attempt to trick him into believing that the work at hand was art rather than a disguised biography." 3
Later in the year, Miller insisted that the public outcry against After the Fall came as a complete surprise. "It honestly never occurred to me," Miller wrote, "that anyone was trying for a literal resemblance, or that the audience would see one, because I didn't see one." In October of 1965, Miller reiterated his innocence: "As for the obsession on the part of the public that the character of Maggie in After the Fall is Marilyn Monroe, I insist it is not. What the character did portray was a kind of suffering which Marilyn had. . . . If it were Marilyn in After the Fall, it would be a tribute to the depth and reality of her suffering. And that," said Miller, "is the last I have to say about it." 4
The genesis of this play in Miller's literary timeline appears to date from the mid 1950s, before his marriage to Monroe. In July 1959, in an interview with Kenneth Allsop for Encounter, Miller spoke of being immersed in a project, begun several years previously, which sounds similar in theme and form to After the Fall. "It is about the present day," Miller revealed, "about people who lived through the events of the 'thirties and 'forties, and are now face to face with their lives in a world they never made. I am trying to define what a human being should be, how he can survive in today's society without having to appear to be a different person from what he basically is." 5 It is likewise apparent that three climactic events in the playwright's life heavily influenced the final script of After the Fall: the death of his mother, Augusta; his marriage to Inge Morath; and the death of Marilyn Monroe--for all three persons figure prominently in the narrative.
The plot of After the Fall is unquestionably autobiographical. It involves the working out of the psychic dilemma of Quentin, a successful New York lawyer racked by self-doubt--after two broken marriages, he wonders whether he has the right to take on the burden of a third. In trying to make his decision, Quentin recalls memories of family, friends, women, and former wives, who expressionistically appear and disappear as Quentin's stream of consciousness unfolds. His first marriage to Louise turned sour because, she says, he treated her as if she "didn't exist." His second wife, Maggie, a famous pop singer, turns shrewish and self-destructive. His current love, Holga, an intelligent European girl who is a survivor of Nazi Germany, represents the possibility of survival and hope in a cruel and violent world. The play ends on a complex and inexact note, with its hero, Quentin, still questioning his existence as he begins his life anew with Holga.
The similarities between events and circumstances in Miller's personal and professional life, including the lives of those in his immediate circle of family and friends, and in those of his characters, are almost too numerous to list. The most outstanding warrant our attention--not only for their sheer inescapable presence, but also for their striking and conspicuous nature as referents to events and persons that exist outside the text of the play.
Both the play's author and his main character were born around the same time--Quentin and Miller were in their forties in 1964. During the Depression, each had a foreign-born father who lost a sizable business. Miller and Quentin's fathers both were illiterate, a fact only known by their wives after they married and a source of great shame to them both. Both Quentin and Miller left home, against the wishes of their fathers, to make their own way. Both have older brothers who stayed behind to help their fathers in business. Like Miller, Quentin found in socialism a "brotherhood opposed to all the world's injustice," became disillusioned with leftist causes, appeared before HUAC, and parted company with a close friend who named names. Additionally, both Rose and Augusta died before their husbands.
Miller's marital history also parallels Quentin's. Quentin and Miller met their first wives when they were college students. Both also told their first wives about their interest in other women, and both women reacted similarly to the news. Both Mary Grace Slattery (Miller's first wife) and Louise entered psychoanalysis towards the end of their marriages. Both marriages ended in divorce after each husband found solace with another woman who would end up as wife number two.
The similarities between Maggie and Marilyn Monroe are even more profound. Both Monroe and Maggie experienced the same unpleasant childhoods: they were illegitimate; their fathers deserted their families; and their mothers were unstable. Both tried unsuccessfully to locate their fathers and both of their mothers had tried to smother them as toddlers. Neither Maggie nor Marilyn graduated from high school, but each somehow incredibly rose to the highest rank in popular entertainment. Each had an arresting combination of sexual attractiveness and girlish charm and were idolized and desired by millions of fans worldwide. Both had loveless affairs with their older male mentors, and were forbidden by these men's families to visit them on their deathbeds. Both were in psychoanalysis, and worked on their chosen craft with a renowned teacher. Impressed upon meeting Quentin-Miller, Maggie-Marilyn likewise kept his picture in her bedroom. Both found a journal, soon after their weddings, in which their husbands detailed their dissatisfaction with the marriage. Both divorced after several years of marriage. Each woman was vain, neurotic, infantile, difficult to work with, brooded about people taking her as a joke, broke contracts, and finally ended her life with an overdose of sleeping pills.
Act One consists of a series of vignettes that episodically provides us with important background information on Quentin. This, in turn, enables the audience to understand the significance of the failure of his second marriage to Maggie, presented in Act Two. The second act mostly abandons the expressionistic structure set up in Act One. It operates, almost completely, as a straight cause and effect narrative. Only in a few instances does the past interject itself, mainly to juxtapose emotionally similar moments from Quentin's past. Act Two's plot is almost entirely devoted to Quentin's marriage to Maggie, including her emotional disintegration and attempted suicide, ending with Quentin reuniting with Holga.
Quentin's recollections predominantly revolve around the women in his life--past, present, and future. More like motifs than representations of actual persons, Quentin's women appear and disappear around and above him as he remembers his life and decides his future. Time also moves in different directions, forward and backward, colliding and overlapping, as Quentin exposes his pain. Like an advanced version of the expressionistic movement in Death of a Salesman, Miller situates past events and immediate thoughts as concurrent to show the complex inner workings of Quentin's mind. From Quentin's very first speech we learn that, in the present time of the drama, Quentin's second wife, Maggie, committed suicide fourteen months ago; a few weeks following her death Quentin quit his lucrative law practice because "It just got to where I couldn't concentrate on a case any more; not the way I used to. I felt I was merely in the service of my own success. It all lost any point"; his mother, Rose, had died some four to five months ago of a heart attack; and Quentin had most recently, while in Germany, met a woman named Holga who is an archaeologist. Miller then builds on this information by showing us scenes enacting each event.
Peter Krause's performance as Quentin in the recent NY revival was deeply introspective. He exuded a boyish charm that was outgunned by his continuously morose demeanor. While an excellent choice for the role, considering he brings to the part the audience's preconceived notion of him as troubled and thoughtful from his years on Six Feet Under, Krause's inability to shake the sorrow that engulfed him made for a long evening. The ups and downs that Quentin experiences in this play were played by Krause as only slight shifts of mood.
The casting of a blonde Holga and a redhead Maggie was deliberate, I think, in order to distance us from the autobiographical nature of the play. However, this effect was obliterated when Quentin meets Maggie for the first time and we see her costumed in an exact copy of Marilyn's cherried dress from The Misfits.
Miller is trying to do something very sophisticated with this drama. He is attempting to literally, and literarily, bend time and space by presenting a character who is realizing himself as he reveals himself. While the events he remembers are from all manner of time frames, Quentin is himself telling his story in real time--it takes as long as it takes to come to his conclusions regarding his choice of future action. Miller remarked in an interview "the play is a continuous stream of meaning. It's not built on what happens next in terms of the usual continuity of a tale--but upon what naked meaning grows out of the one before. And the movement expands from meaning to meaning, openly, without any bulling around. The way a mind would go in quest of a meaning, the way a new river cuts its bed, seeking the path to contain its force." 6
Contrary to critical opinion, I do not find the drama overtly confessional, but, rather, explorative. While the answer to his initial dilemma seems obvious to us as audience members, Quentin seems innocently uncertain at the beginning of his quest as to where or when it will end or how he will find his way. The audience is thus being asked to serve as witness, not jury or judge, to Quentin's revelations, as he determines, for the first time, the meaning of his life. Opposing those critics who assert that there is an uncomfortable imbalance within Miller's dramatization of his first person structure, I find a consistent balance evident, existing between Miller's dramatic form and his content. Miller's central character repeatedly steps out of the action of the play to address the audience directly on matters relating to his memories. Likewise, Miller himself, as the play's progenitor, purposely steps out of his fictional frame and moves into the realm of his real-life private world. In doing so, he succeeds in drawing his thickest lines yet connecting himself to his art.
For all his psychic suffering, it is very hard to like Quentin or appreciate his pain. His incessant blaming of the women in his life for his turmoil is thematically uninteresting and reeks of self-aggrandizement. Quentin's messianic questioning of guilt throughout the play reflects his deep desire to return to a time when he was innocent and without blame. Miller wishes us to understand that beyond the personal guilt that Quentin finds in his life and in the lives of those about him, there exists a larger universal guilt of mankind's culpability in the atrocities of Nazi Germany. Quentin's "wish to kill" Maggie, and his Mother, is made analogous to the violence that led to the horrors of Nazism. In Quentin's final speech of the play, he attempts to make sense of himself and establish a reason to continue his life after the Fall.
Notes
1 Nathan Cohen, "Hollow Heart of a Hollow Drama," National Review 7 April 1964: 289.
2 Corliss, "Wounds That Will Not Heal": 113; John O'Connor, "TV: Miller's After the Fall on NBC," New York Times 10 Dec. 1974: 91; Susan Sontag, "Going to Theatre, Etc.," Against Interpretation and Other Essays (New York: Dell, 1966): 147; Richard Gilman, "Still Falling," Commonweal 14 Feb. 1964: 601; Nathan Cohen, "Hollow Heart of a Hollow Drama": 289; Leslie Hanscome, "After the Fall: Arthur Miller's Return," Newsweek 3 Feb. 1964: 50; Robert Brustein, "Arthur Miller's Mea Culpa," New Republic 8 Feb. 1964: 26.
3 Arthur Miller, "With Respect For Her Agony--But With Love," Life 7 Feb. 1964: 66.
4 Barbara Gelb, "Question: 'Am I My Brother's Keeper?'" New York Times 29 Nov. 1964, rpt. in Roudane, ed., Conversations With Arthur Miller: 79.
5 Kenneth Allsop, "A Conversation With Arthur Miller," Encounter 13 (1959): 58-60, rpt. in Roudane, ed., Conversations With Arthur Miller: 52-55.
6 "Arthur Miller Ad-Libs on Elia Kazan," Show Jan. 1964: 55-56, 97-98, rpt. in Roudane, ed., Conversations With Arthur Miller: 69.
Reviews by society members of the following productions and more coming soon: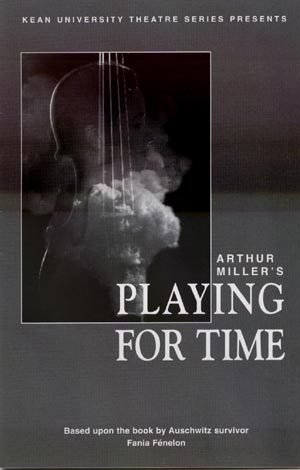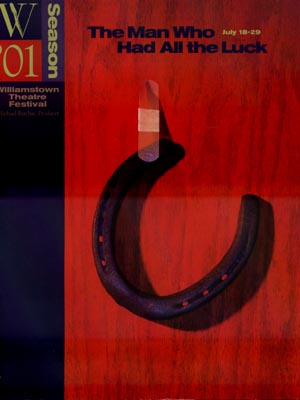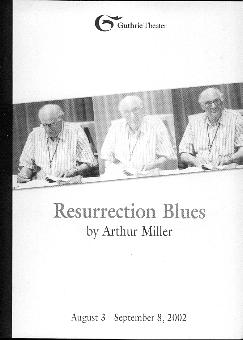 Updated 24 May 2008