Moscow, the capital of Russia
---
For already nine centuries Moscow sits on the Russian soil. Sometime, very long ago, just by a simple coarse, people had made a little town and put it on a clean and beautiful bank of the river that we now call the Moscow river.
The founder was Great Prince Yuri Volodimirovich. History keeps him as Yuri Dolgoruki. Keeping in mind a great spirit of their ancestors, first moscowites put a lot of love into their own town, and we still see and feel that spirit, we see it in soar golden domes of churches, in Kremlin wall and towers of Kremlin, besides the fact that Kremlin was destroied several times.
The last great disaster with Moscow occured in 1812 during the Napoleon invasion: proud Russians had set the city on fire -- didn't give it to the hands of enemy. Nazi were very close to Moscow in the beginning of the Great Patriotic War. Only enormous number of deaths had saved the heart of Russia. As a contrast to it I can recall may be much more sad periods of history: communists ruling the country. During this era many cultural stars were completely destroied, for example Temple of Christ the Savior which serves now as a symbol of destruction by those people.
We are now trying to restore these masterpieces, althought it is very difficult to do right now.
In the gallery I'll guide you through the city I know. Take a look!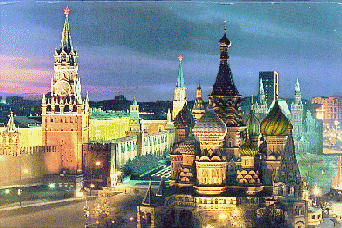 You can see the Kremlin, its main tower called Spasskaya Tower. On the right side of the picture the Tample of Basil the Blessed is located. The Tamle became something like an official symbol of Moscow and the whole Russia. It's very beautiful from outside in spite of the fact that stairways inside are very narrow -- for one person only, so be careful when you step inside.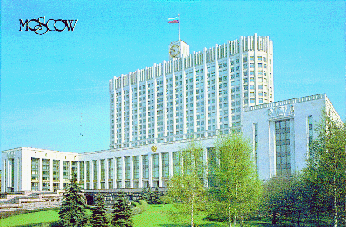 Here is the famous Russian White House, a house where our lawmakers were sitting, and sitting so sticky that the World memorized this place very well after tragic events of 3-4th of October, 1993. Those events, to my mind, are our grief and we must not forget what the "democracy" may cost.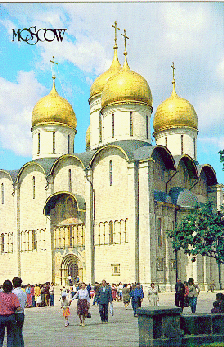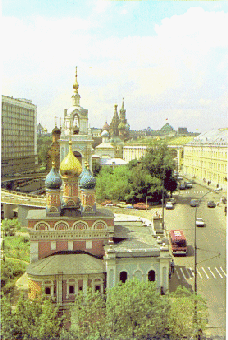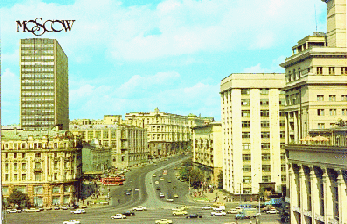 Please, click here to go further.