Screenshots
This page shows some examples of applications running on top of GGI on various targets, including a few demonstrations of the way in which the pseudo-targets may be used.
August 2004
Example of running the inputdump program supplied with GGI, using the DirectX target under MSYS/MinGW (in MS Windows). Four different input devices are shown: a keyboard, mouse, steering-wheel/pedals and an advanced joystick.

Demonstration of the cube3d demo supplied with GGI. In this case the four vertical sides of the cube are each running XGGI (an X server for GGI) and a Nixterm (a terminal emulator for GGI) is running on the top and bottom. This demo is an extreme example of how GGI applications may be run on different targets - including the sides of a rotating cube! - without recompiling.
This was set up by former project leader Andreas Beck, with the help of this script.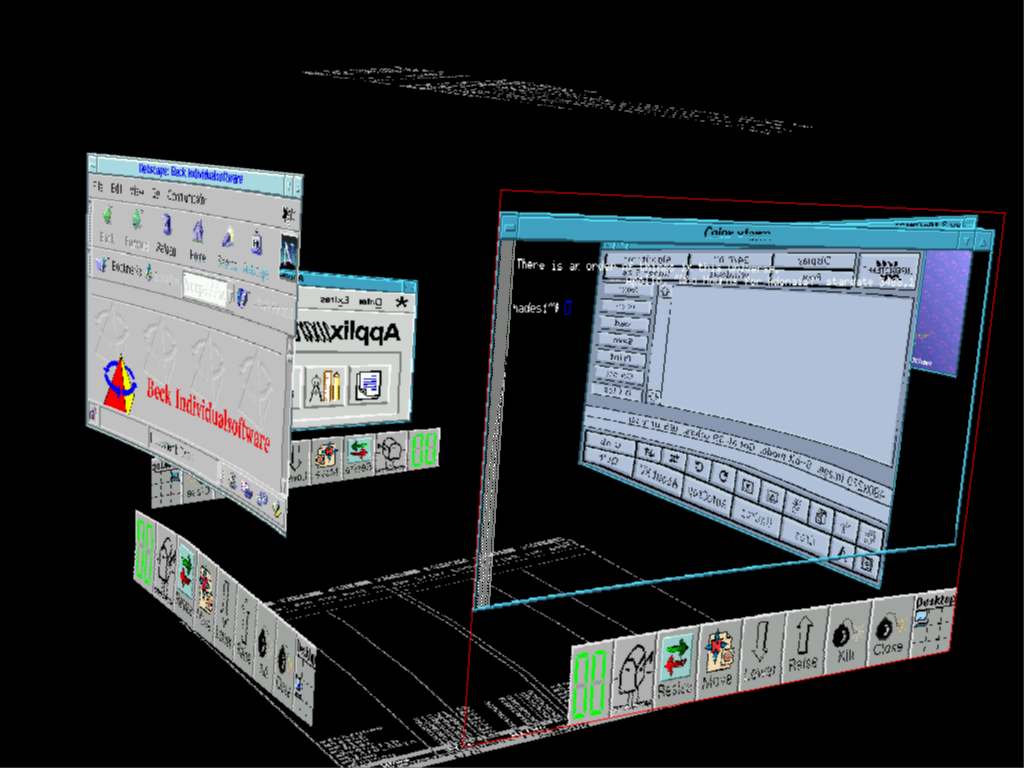 A port of id-software's classic game Doom to run on GGI (link available in the games section of our software page). This game does not usually look like the image below however: here a perl script is used to split the display across many different windows (GGI visuals). This can be utilised for simple multi-head display, up to displaying over a video-wall.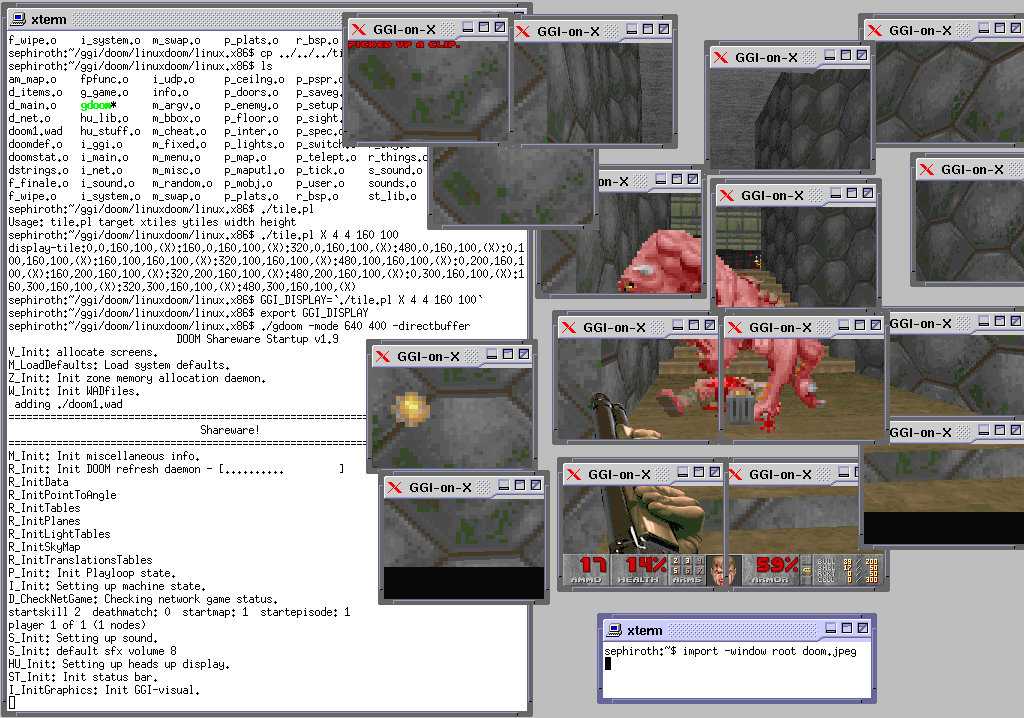 A photograph of a demo program supplied with GGI running on a Compaq iPaq; GGI also runs on the Sharp Zaurus.