Summer Institute 2012
Students and teachers are invited each year to enroll in the North Carolina Scholastic Media Institute on the UNC-Chapel Hill campus. The 2012 Institute will be June 18-21.

Instructors travel from across the state and nation to offer their expertise in newspaper, yearbook, magazine and broadcast journalism.

The four-day Institute is open to advisers and to students who are rising ninth-graders through 12th-graders. The schedule includes 20 hours of instruction, plus time for a pizza party and awards presentations.

The School of Journalism and Mass Communication at the University of North Carolina at Chapel Hill sponsors the Institute. The intensive workshop is designed to teach innovative and effective ways of communicating through scholastic media.

Students may enroll in one of the following divisions: newspaper, yearbook, literary magazine, photojournalism, desktop publishing or TV news. Advisers may enroll in any of those six divisions, or they may enroll in the advising division. Students may also apply for staff positions on the Rush, the Institute newspaper. Students accepted to The Rush staff will produce the Institute's official newspaper in three days. Students who participate in TV news produce the Institute's official newscast.
---
Regional Workshops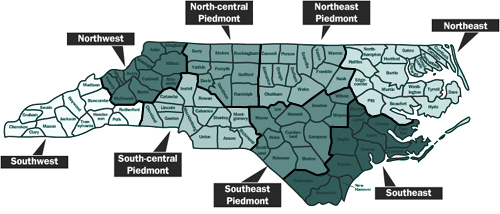 NCSMA held six regional workshops in 2012. Each workshop is offered by a co-hosting university or newspaper. Cost is only $10 per person, including lunch.
The Association has divided North Carolina into eight geographic regions. Workshops are held in the various regions annually. Advisers and students are welcome in any regional workshop.